The Tiger King docu-series has captured the attention of the quarantined masses like nothing else since the world's collective self-isolation began. It's also made instant stars out of its collection of eccentric, and sometimes monstrous, personalities.
The series centers on Joe Maldonado-Passage, better known as Joe Exotic, as his life becomes increasingly entrenched in the horrors of the American big cat trade and his rivalry and partnerships with shady characters like Doc Antle, Jeff Lowe, and Carole Baskin.
Detail of Joe Tiger King Limited Series Adaptation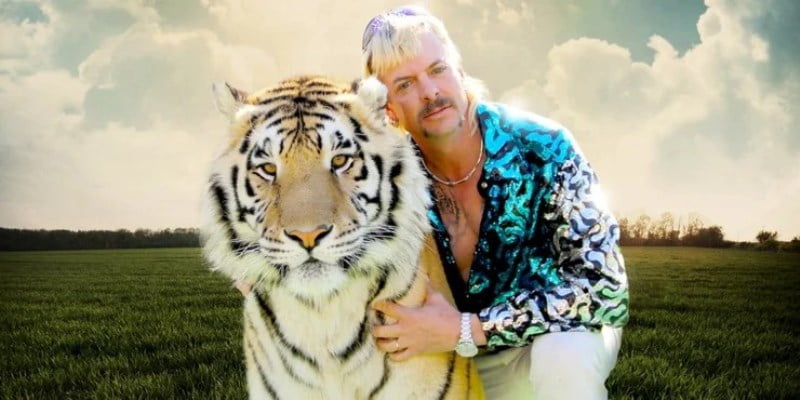 The story's widespread appeal has fast-tracked a fictionalized version which, much to Dwayne Johnson's chagrin, had its rights snapped up well before the documentary aired.
That adaptation will be a limited series that will be produced by and star Kate McKinnon as Carole Baskin. The role of Joe Exotic, on the other hand, is very much up for grabs with big names like Dax Shepard and Edward Norton throwing their names into the ring.
But Joe Wants Brad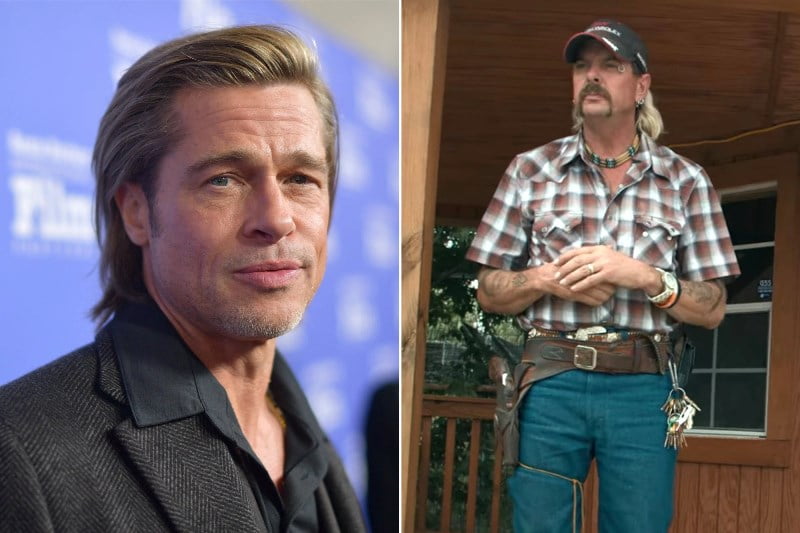 Neither of those names made the shortlist of the man himself, though. Per THR, Joe informed series director Rebecca Chaiklin that his preferred fictional stand-ins are recent Oscar winner Brad Pitt and Happy Madison regular David Spade, or as Exotic refers to him: Joe Dirt.
That said, it seems unlikely that Hollywood would try to glam Joe up to Brad Pitt levels, so "Joe Dirt" makes for a smart safety pick, even if it seems more born out of mullet familiarity than anything else. Fan casting has turned itself elsewhere, however, with hopeful recommendations like Ben Stiller and Sam Rockwell.
But in the end, let's just wait & see again shall we?