After a very positive reactions given to its backdoor pilot episode which aired, as the 9th Arrow episode entitled, "Green Arrow and the Canaries, Living in the Future" on January 21, 2020, there is no doubt whatsoever that we're just can't wait for this new Arrowverse series to be premiered.
But since that episode aired, unfortunately, there's only a tiny bitty update regarding this show. Or in the other words here, the series future still up in the air. And now, months later, unfortunately the future still isn't looking good at all.
Still Feeling Positive Regardless The Eventual Outcome
TV Line and Comicbook spoke respectively with Laurel Lance's Katie Cassidy and Mia Smoak's Kat McNamara.
Cassidy told in her interview that until now, she's also haven't heard any new update regarding the show current status.
But regardless, Cassidy still feeling positive that eventually, the show will be aired as originally intended at the first place. According to them, if there's the right time for a a three-hander, all-female badass show, now is the time.
Uncertainty Due to COVID-19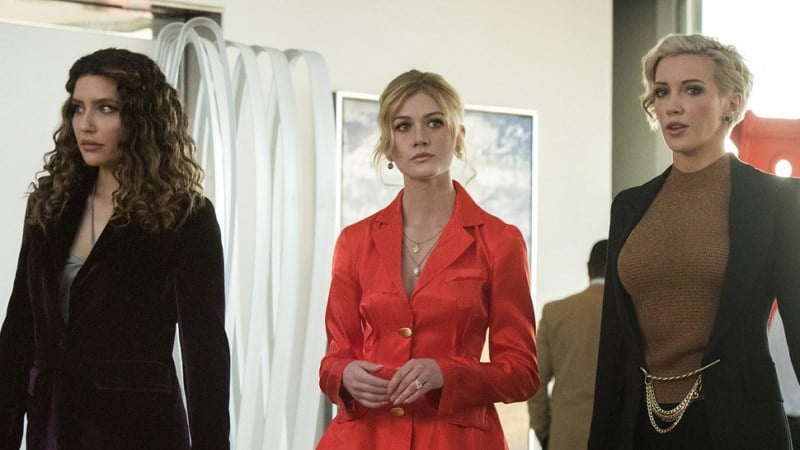 On the other hand, McNamara felt a bit worrying with this uncertainty circumstances. No to mention with COVID-19 pandemic which we all know still going strong to this very day, the 24 years old beauty just really doesn't know on what's in store for the show.
According to her, she and the rest of the cast supposedly will get any update in May but again, with the current unfortunate circumstances, all of it still up in the air. In other words here, well let's just wait & see for the further update.
If i can be honest here, i do hope regardless when or where they're finally decided to reveal or to shoot, the show would still be aired (or further made).
Because the show not only have tons potential but also, like Cassidy said, this is the perfect time for finally to have a a badass superheroine in action. Hopefully it will indeed come to fruition. So what's your take in this whole situation?