Not long ago released, it turns out that the game that many people have been waiting for, namely Cyberpunk 2077, has several bugs, one of which is an error using a processor from AMD, which we will discuss this time.
As reported by TechSpot, AMD processors are said to not work optimally in Cyberpunk 2077 games because most of these games only use the physical core of the processor and ignore this processor's secondary logical core.
If you don't understand, this means that the Cyberpunk 2077 game ignores the simultaneous multithreading capabilities of AMD processors. Due to this problem, the processor utilization for playing these games is reduced by about 40-60% (depending on other hardware factors).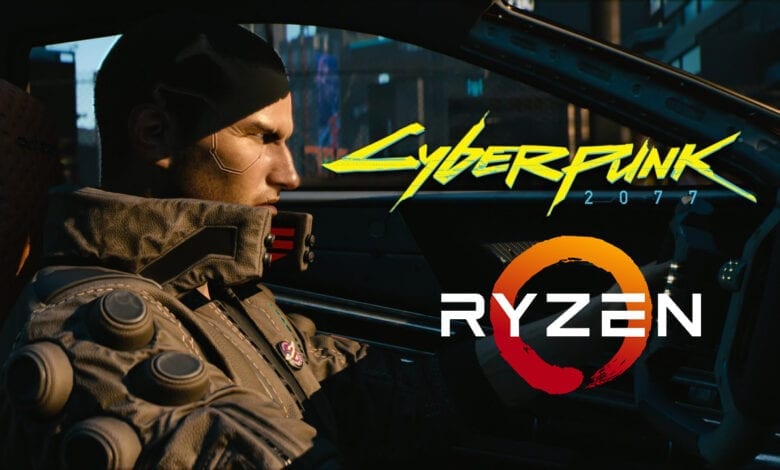 Many people have been affected by this hardware compatibility problem from AMD. However, they can fix it very easily too. People who have succeeded in fixing this compatibility problem themselves say they get much better performance than before in the Cyberpunk 2077 game.
Where if previously the performance only came out around 50%, with this improvement the performance would increase to 75% and vary depending on factors other hardware.
However, while there are ways to improve compatibility between AMD and Cyberpunk 2077 processors, there are high-end processors from AMD that will not benefit at all from this improvement, such as the Ryzen 9 5950X.
In fact, instead of being repaired, this Ryzen 9 5950X is even worse than before. The average AMD processor that has 16 cores will have the same fate as this processor. So, you must remember this fact.
However, if you use a processor with 8 cores and below, this improvement will be felt. In fact, you will also get an additional FPS of around 10FPS to 20FPS depending on the hardware you use.
Here's How to Apply Cyberpunk 2077 Fix
If you don't really understand a problem like this, you shouldn't apply it yourself. The problem is that this method could have the risk of accidentally causing serious damage to the game files. But don't worry if you don't have the courage to do this repair. Because there are rumors that CD Projekt Red will release a new official patch in the near future.
Here are the steps and videos of how to apply this compatibility issue fix on AMD processors in Cyberpunk 2077 games:
Download the HxD hex editor.
Find your Cyberpunk 2077.exe file.
Make a backup of the file.
Click and drag the executable onto HxD.
Press CTRL+F and change the column at the top of the dialogue box to hex-values.
Enter 75 30 33 C9 B8 01 00 00 00 0F A2 8B C8 C1 F9 08 .
Copy EB 30 33 C9 B8 01 00 00 00 0F A2 8B C8 C1 F9 08 .
Right-click the highlighted 75… code in HxD, and paste in the EB… code.
Click save
If you want to apply this method, don't forget to say Wowkia the results you get in the comments column okay.