There is a very rare discovery in every game, and Rockstar Games game, Red Dead Redemption 2, also has it. However, you must already know that it will be difficult to find these rarest finds from the name alone.
However, you don't need to worry because I'm here to tell you how to find these rare finds. Even though it's called "how-to," I'm actually only going to tell you the location here.
5 Rarest Finds in Red Dead Redemption 2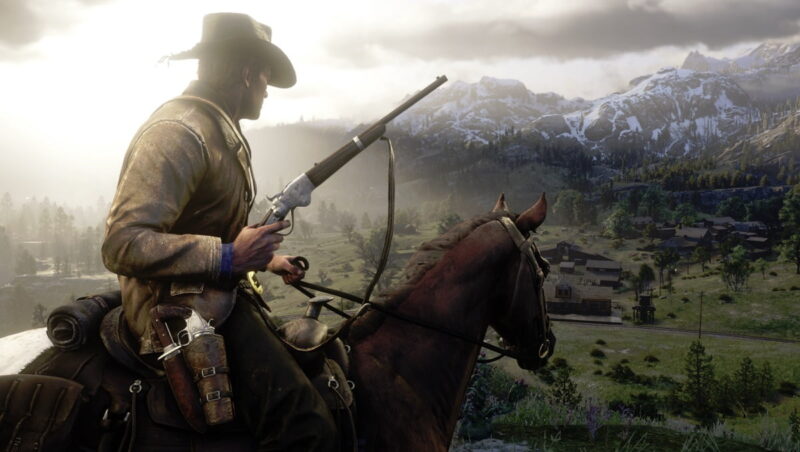 However, since I will be giving you directions regarding this discovery, of course, you could say this is a "way." So, what are you waiting for? Here's how to find rare items in Red Dead Redemption 2.
1. Robot
The first rare discovery in Red Dead Redemption 2 is a Robot. This discovery can be found out after reaching chapter four in the game. After reaching this chapter, players need to interact with an NPC named Marko Dragic, located right at Saints Denis. After following his mission, it will be revealed that there was a robot that killed Marko. Next, you only need to hunt down the robot and follow the storyline until it runs out.
---
2. Pleasance
Next rare discovery in Red Dead Redemption 2 is Pleasance, an abandoned ghost town. To go to the place, players only needed to follow the bridge that came out of the Bluewater Marsh. In this city, Arthur will learn many things about various terrible events.
---
3. Bigfoot
It may come as a surprise, but in Red Dead Redemption 2, there is Bigfoot in a cave near Bones from Giant. By encountering this extremely rare discovery, Arthur could have a conversation, even though he couldn't see it. But, these rarest finds in Red Dead Redemption 2 will make you excited.
---
4. Aberdeen Pig Farm
This time, we will discuss a strange secret in the game Red Dead Redemption 2. There is a small farm being built in the Scarlet Meadows area in Lemoyne. There, Arthur will be invited by a family to have dinner with them. Even though it's fairly normal, you won't understand until you try it.
---
5. The Smell Of The Grease Paint
As for the next rarest discovery in Red Dead Redemption 2, it's a pretty unique mission. On this trip, players need to go to the salon located on the Van Horn Trading Post. Once there, interact with several members of the theater troupe. After that, Miss Marjorie will visit Arthur, who makes him look for their missing members. For the prize, Miss Marjorie will give Arthur a magic show.
---
Those are the rarest finds in Red Dead Redemption 2 that you might find normal. However, before trying it, you will not know how exciting this discovery is. So, that's why it's best to find this discovery right now!