Just about everything has gotten a Pop! Vinyl figurine by Funko, including movie, television, and video game characters; musicians like Elvis and Michael Jackson; and even politicians like John F. Kennedy and Bernie Sanders. 
The simplistic design of the collectible figurines are so ubiquitous in the modern era, even starring in a crossover mobile game with The Coalition's Gears of War franchise, that it's surprising to see their manufacturer did not have an active deal with video game giant Ubisoft until earlier this month.
On June 17, License Global reported that Ubisoft inked a multi-year deal with Funko and the Good Smile Company to create Pop! Vinyl figurines and apparel, as well as Nendoroids and figmas, for franchises including Assassin's Creed and Tom Clancy's Rainbow Six Siege. While no specific characters were mentioned, events like the New York Toy Fair thrive on big collectible toy reveals for brands like Funko, so no doubt whatever they have in mind for Ubisoft will follow suit.
Assassin's Creed Valhalla Funko?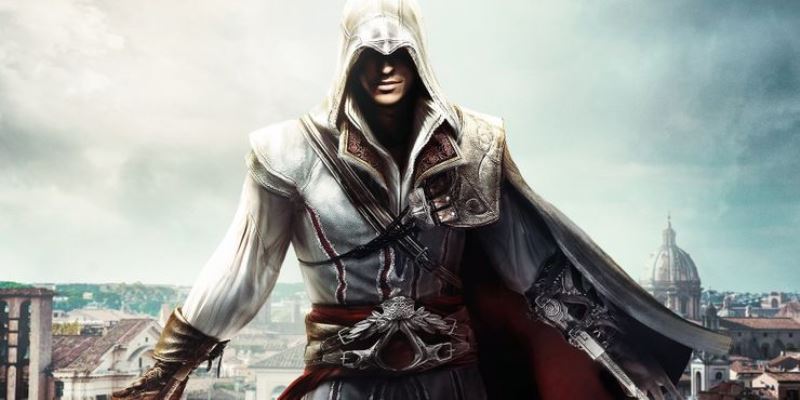 Given the slate of upcoming major titles, such as the highly-anticipated Assassin's Creed Valhalla, this seems like as good a time as any for the company to be thinking about expanding its merchandising efforts. Funko Pops in particular are a desired good for many collectors, and other titles like the upcoming Madden NFL 21 have been capitalizing with pre-order bonuses, in this case featuring a figurine of athlete Lamar Jackson.
Funko has released figures for Ubisoft characters like Ezio Auditore in the past, but pages for this character and others currently come up blank on the company's website as of this writing. This suggests that whatever agreement the two companies have had in the past must have lapsed, which lends more credence to the idea that Ubisoft may be looking to bolster itself for new games like Assassin's Creed Valhalla.
If Pop! Vinyl figurines come out for this game, fans may be able to expect some surprise reveals about its content coming via these collectibles. Previously, games such as Cyberpunk 2077 and Halo Infinite have had information leaks thanks to Funko Pop names. So now, what do you all think about this guys?