GoldenEye 007 is considered by many to be a classic game and it has been praised for introducing multiple elements to traditional first-person shooters. The game was originally released in 1997, two years after the film which it was based on.
Despite the release being slightly untimely, many consider the GoldenEye 007 video game to be superior to the film and as a result, many fans still praise the game today. One fan has now recreated the Facility in the Unreal Engine 4 with incredible results.
A Very Gorgeous Looking Remake
Like you've seen above, Through a post on YouTube, Rafael Menezes showcased his work on the Facility area utilizing Quixel Megascans and Unreal Engine 4 to create a level that looked impressive.
Menezes managed to capture the bathroom's likeness while adding depth and detail to it. The result is a very dirty and grim bathroom. While many players would like to see more levels and areas from the game, Menezes should still be commended for his efforts.
Many players will now desperately want to see a more updated content based on GoldenEye 007.
Probably, Won't Be The Last Golden Eye Game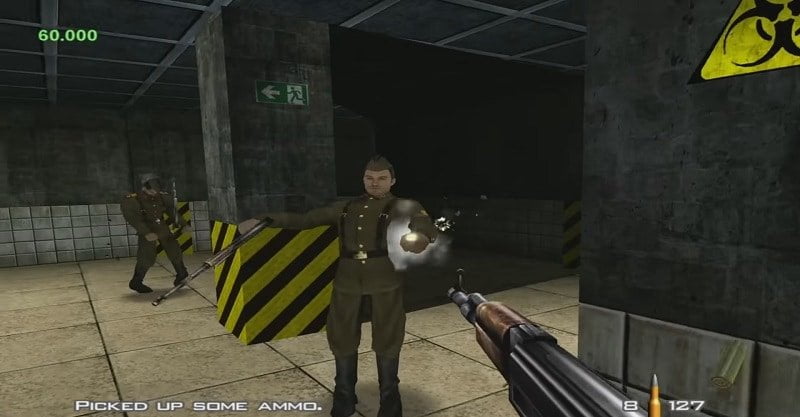 There are already fans who want a remake of GoldenEye and with the recent successes of remade titles from the 90s such as Resident Evil 2, it may be a commercially viable option.
However, James Bond titles will have complex license agreements and it is unclear whether the game could be made by the original developers Rare or if it would have to be created from the ground up by a new team.
Despite the complexities around remaking the title, many will be more interested than ever in a remake after seeing this fan-made level design. This is not the first fan remake of GoldenEye and it probably won't be the last.
So yeah, what dou you all think about this guys?