Valheim has elements of building in it. Because unlike in the real world, you can only build with wood. However, there are various types of wood that are scattered in this game. For example, there is smooth wood and core wood. Now, we will learn how to get Core Wood in Valheim.
What is Valheim Core Wood?
It is a type of wood dropped from Pine trees. This tree is not too rough to cut, so you'll be able to chop it with basic tool. In order to do so, you can use the Flint axe or Stone Axe.
Crafting:
Building:
Bonfire
Log beam 2m
Log beam 4m
Log pole 2m
Log pole 4m
Sharp stakes
How to Get Core Wood in Valheim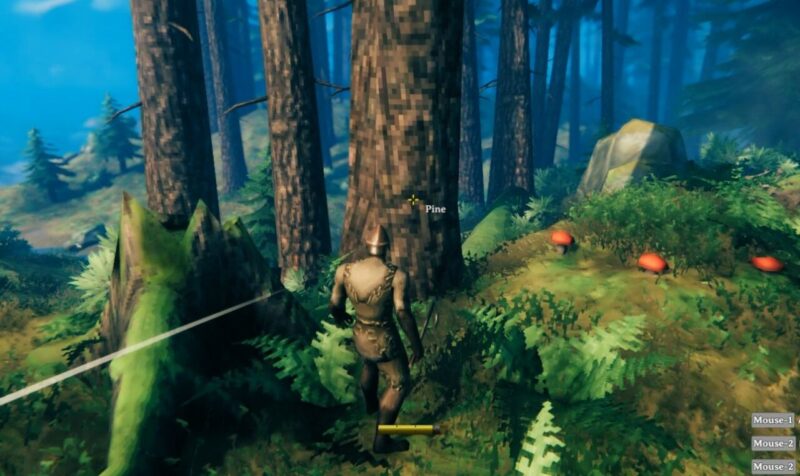 First, you need to prepare the Axe. You can use Flint or Stone Axe, but if you want to chop trees faster, then use Bronze Axe. Core Wood only drop from Pine trees. You can find them in the Black Forest biome. Check the tree by hovering your cursor to the tree, and the name will pop up. Pine is brown with black spots, only single logs without branches.
If you got Pine, start swinging the axe to the tree by clicking LMB. The base of the tree remains on the ground, and the log will fall. Continue chopping the log till it is destroyed, the core wood will appear. Next, take it to your inventory by pressing the [E] key. Or to make it fast, just walk through the woodpile. Do it continuously until you have enough core wood.
---
Well, that is how to get Core Wood in Valheim. Don't forget to comment below and revisit us if you want more Valheim guides and tutorials.