Lantern in Minecraft is a block that you should make because this item will give you many more advantages than usual Torch. You see, Lantern is a better tool to use on a dungeon or another dark place, like a village.
What's more, Lantern also has a better appearance than usual Torch and will make your place looks cooler or beautiful. But, many people don't know how to make this tool, and that's why here, Wowkia will tell you how to make it.
Make Lantern in Minecraft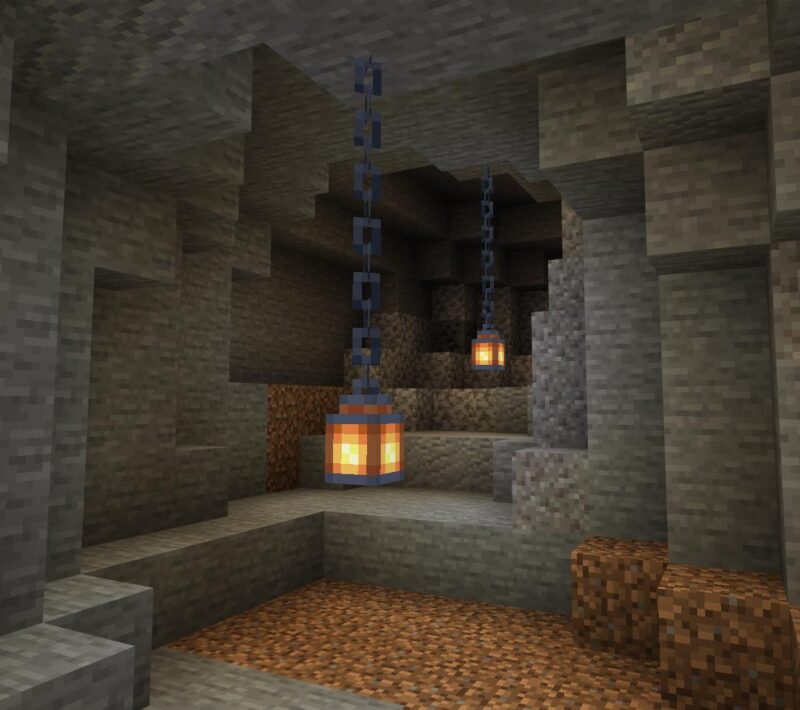 Actually, making this tool is easy because you only need 2 items, Iron Nugget and Torch. Indeed, to make Lantern is quite expensive, because you need Iron Nugget to make it. But don't worry, because this Lantern gonna give you many advantages.
Time needed: 3 minutes
If you already know what I mean, here how to make Lantern on Minecraft, and hopefully, you understand and successfully make it.
Open Crafting Table

First, you need to open Crafting Table on your Minecraft. If you don't have it and don't know how to make it relax, I have the article about how to make it too where you can see here.

Enter Lantern Recipe

After open Crafting Table, you now need to enter the Lantern recipe where you can see in this picture.

Done Making Lantern

If you already enter the recipe, later you will be able to take that Lantern, and we are done making Lantern on Mojang game Minecraft.
Making Lantern in Minecraft is indeed so easy, and you can make it whenever you want. But, I have some tips; make sure you don't make too much because Iron Nugget is a material that kinda hard to find, and you will need that material for making another item later.