Months & months leading up to Star Wars: The Rise of Skywalker (2019) releases, Star Wars fans speculated that Lando Calrissian (Billy Dee Williams) and Jannah (Naomi Ackie), are familial related (read: father & daughter).
All of us made that speculation of course (not wanna be "racial thingy") because of their quite similar look & the "logical timeline" of it. But boy oh boy, how we're never been so wrong in our entire geeky life.
They're Not Related
The Star Wars: The Rise of Skywalker novelization seems to confirm Jannah is not Lando Calrissian's daughter.
In fact, fans had to turn to Rise of Skywalker tie-in publications like the visual dictionary to learn Lando had a child in the first place, another illustration of how The Rise of Skywalker is frustratingly reliant on outside sources to flesh out plot points and clear up any confusion.
In that book, it's revealed Lando's daughter was taken away at a young age as the First Order looked to hurt old Rebel Alliance leaders.
Just Reminds Him of Her Daughter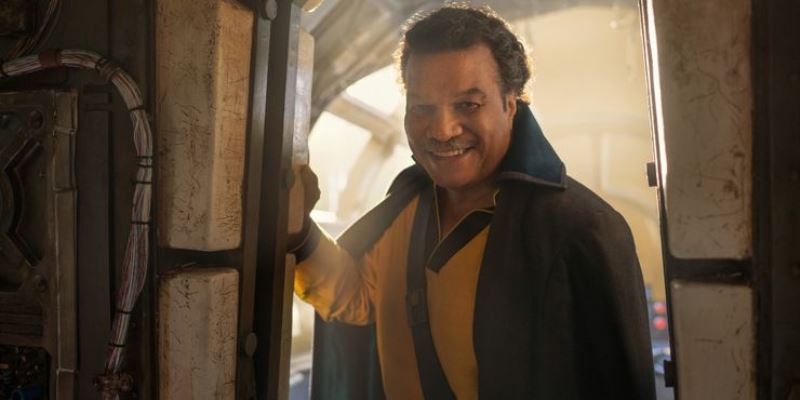 The Rise of Skywalker novelization implies Jannah simply reminds Lando of his daughter and the two aren't one and the same. Jannah was kidnapped by the First Order and forced into service as a stormtrooper, so it's easy to see why Lando sympathizes with her and relates to her pain.
Even if he can never reunite with his own daughter, Lando doesn't want the other families the First Order destroyed to continue to suffer, so he sets forth on a new mission. It's a very noble act on his part and shows how much he's grown as a person since his days as a scoundrel.
Much like his old buddy Han Solo, Lando became very selfless in his old age, understanding the value and importance of love and family. He knows he's hardly the only person affected by the First Order's tyrannical approach to building a military, and wants to help others who were devastated.
So after reading it, what are you thoughts about this revelation guys?