Maybe, many don't know how to change weapon skins in Borderlands 3. But, if you do know how to do it, maybe this article didn't help you. So, yeah, I know this article won't help you, but it will help a newbie who played Borderlands 3.
Actually, some of the players who are already playing Borderlands 3 for a long time have no clue on how to change it. So, if you are one of those who already play Borderlands 3 for a long time but still don't know how to change the weapon skin, this article will also help you.
So, are you curious about the explanation? If so, let's have a look, and after you finish reading this article, quickly use the weapon skins on your account!
Change Weapon Skins in Borderlands 3
To apply skins to the weapons you like in Borderlands 3 is very easy. First, you need to open the main menu, go to your loadout, and then select the weapon you want to change the skin. After selecting a weapon, there will be a display like this, then click the Change Weapon Skin feature as shown in the photo and select the skin you want to use.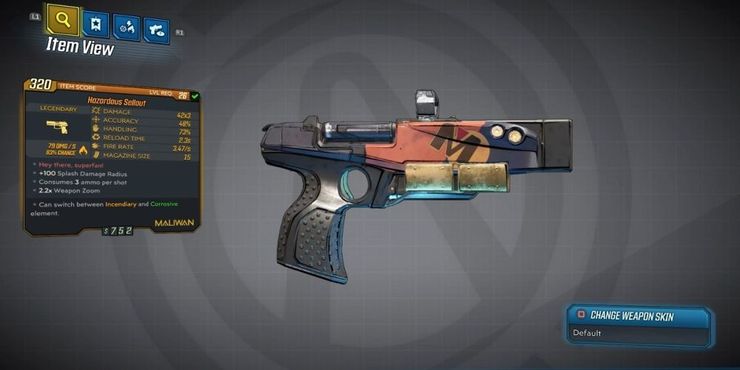 If you don't have skin, you can get it through loot from the enemy (random skins). If you want to get a much better skin than loot from enemies, you can buy it, just like in the usual game.
Then, if you already get or buy a skin that you like, now you need to go back to the main menu, then do the instructions above again to use the skin on the weapon you like.