We have arrived on Day 5 of Lost Riches. This is your Lost Riches Part 5 Event Guide. We will be heading to Nantianmen in Liyue and Cape Oath in Mondstadt. There are still 5 days until the event is over, and there 6 treasure locations to go.
As the event progressing, the difficulty of each location has increased. It's either the increase of the search area or the enemies around the location. For Lost Riches part 5, it's the first one.
You won't encounter any enemies here, but the search area radius increased. So, this is going to be super easy. You will only face some slimes and running around searching for coins.
Lost Riches Part 5
I will be marking the Iron Coins location with a pickaxe.
Nantianmen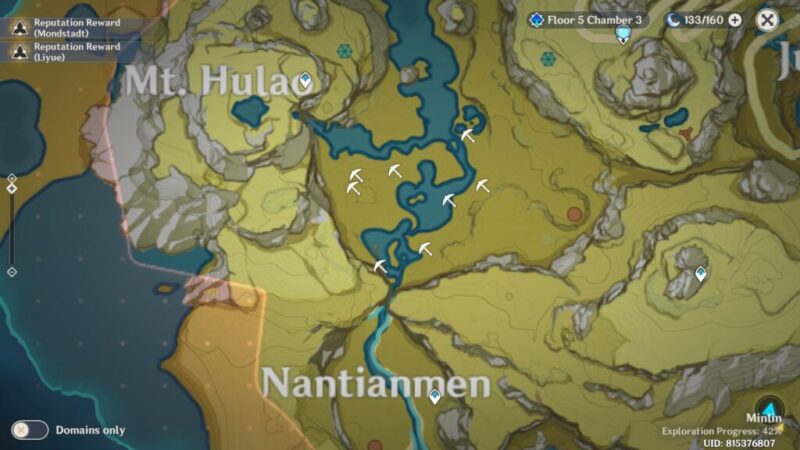 There are 8 locations here in Nantianmen. The Iron Coins are scattered in a rather large area. Actually, I don't have much to say here. We got nothing here except Iron Coins and some slimes. You only have to go to marked locations.
Cape Oath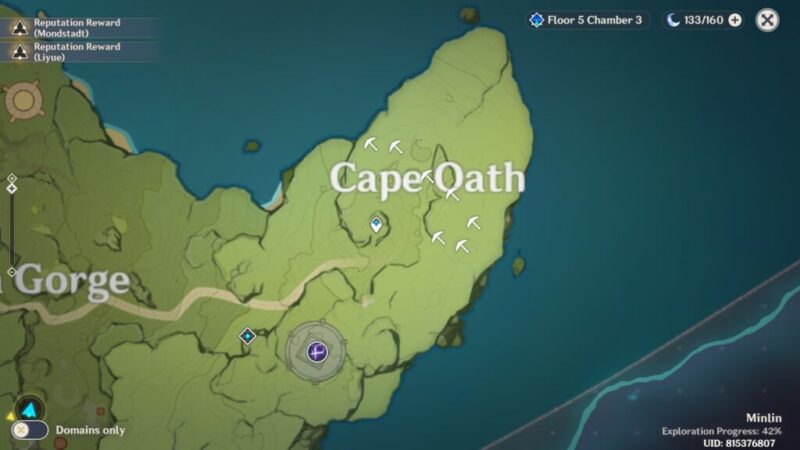 In Cape Oath, we got 7 locations. You have to run and climb a bit here because 3 locations are in the low ground, and 4 locations are in the higher ground. Obstacles? None, only slimes.
However, you can trigger a Co-op Challenge here. I didn't get it, but a friend of mine did. It's on the east side of the area. The challenge is about defeating 2 Fatui Agents in 30 seconds. It's doable on solo, but if you want it easy, just go Co-op.