Sony is helping chase quarantine blues away with a huge PlayStation 4 sale on major games such as Far Cry 5, Star Wars: Battlefront II, Ghost Recon: Wildlands, and many more available for $20 or less on the PlayStation store.
The PS store occasionally holds massive sales under a theme, such as the "Big in Japan" sale held a couple of months ago, and this is not the first "Games Under $20" to hit the digital storefront; however, tomorrow's sale improves on the quality and quantity of games featured, as the launch of the PlayStation 5 looms near (for now).
Star Wars: Battlefront II, the second installment in the rebooted Star Wars franchise, was ridiculed on launch for its shallow gameplay, reliance on greedy micro-transactions, and frequent loot boxes, which is something that also plagued another game on offer, UFC 3.
EA managed to earn some credit back after Battlefront II saw massive improvements after a host of updates fixed many of its problems. As this console generation comes to an end, many players will be looking for opportunities to try games they overlooked or were initially reluctant towards.
More Under $20 For Just Two Weeks
Via a post on the PlayStation Blog, tomorrow's Games Under $20 will present players with just an opportunity, running for two weeks until Wednesday, May 13th.
Some of the other big names include Assassin's Creed: Origins ($14.99), Call of Duty: Black Ops III Zombie Chronicles Edition ($19.79), Dishonored 2 ($7.49), Rage 2 ($19.79), and Rise of the Tomb Raider ($8.99). The blog post claims that the list provided is "just a snapshot" of the titles offered, with more to come once the deals go live tomorrow morning.
Are You Interested?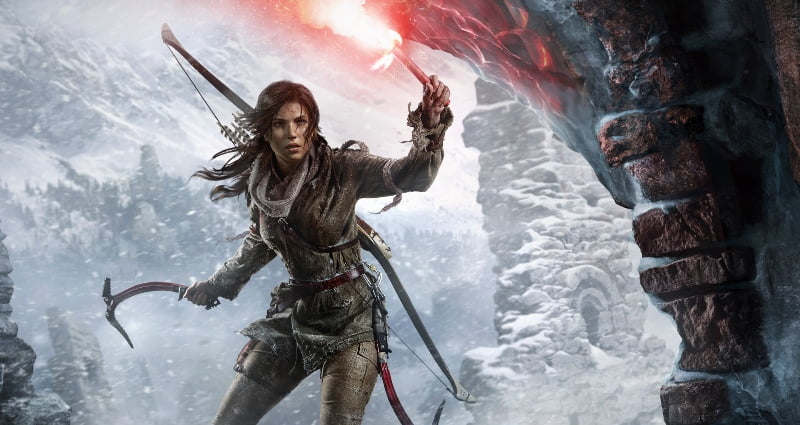 After reading how is it guys? Are you interested? I mean $9 for Rise isn't that bad of a deal right? I mean honestly i wanted to buy that.
But that's me. Again what about you? Kindly sound off your comment OK?