In the new update Genshin Impact, there is a new place added, namely Higi Village. At that location, there is a Sword Chest Puzzle that will give players a reward if they complete the puzzle.
Many Genshin Impact players don't really understand how to solve this puzzle. So, that's why Wowkia here will tell you how to solve it easily.
Genshin Impact: Higi Village Sword Chest Puzzle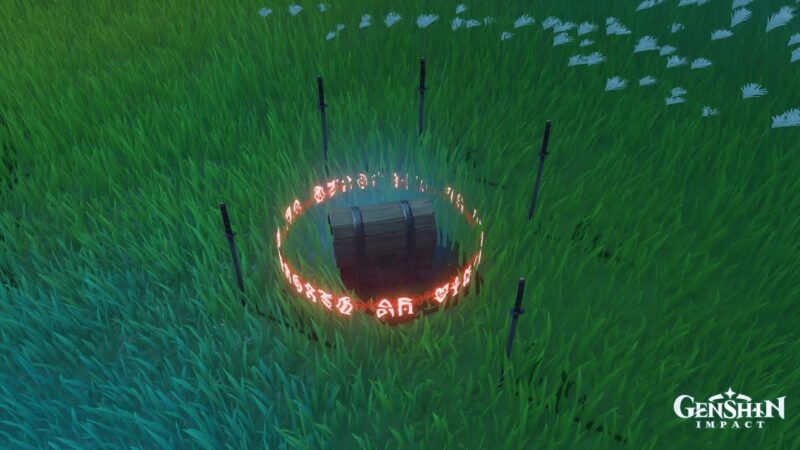 Here, it would be best if you chased Tanuki, a certain creature that appears around the chest environment. That's right; here, you don't have to do anything with the swords around the chest. So, to solve this puzzle, you need to chase Tanuki several times and defeat him.
As I explained above, you need to chase him a few times, and later, he will enter the ground, then appear in random places. Then, when he comes out of the ground, you need to hit him until later Tanuki comes back to the ground again.
This puzzle will end when Tanuki has appeared right near the Higi Village Sword Chest, and you need to hit him. If Tanuki has been defeated, then later the chest will open by itself, and you can have it. Inside, there will be Mora, Primogems, Artifacts, and the like.
If you have trouble figuring out where Tanuki is every time he appears, don't worry. While browsing YouTube, I came across a video on how to solve this puzzle which you can see above. Usually, the location where Tanuki appears will be exactly the same as the video above. So, you will not be tired, as long as you follow the same directions as above.