In the Monster Hunter Rise game, there's a Greengrocer seller named Wakana who needs a player to look for 2 Pricey Shoots. After completing the NPC's request, later players will be able to unlock the Cornpopper Gunlance tree feature.
However, getting Pricey Shoots yourself is not an easy thing to do. You could say getting the item Wakana requested was a little difficult because looking for it would be tiring. However, to get Cornpopper Gunlance, of course, this is not a problem.
So, that's why now Wowkia will tell you how to get 2 Pricey Shoots to complete the mission given by Wakana. Make sure you follow the directions below so that the mission can be completed perfectly.
Find Pricey Shoots in Monster Hunter Rise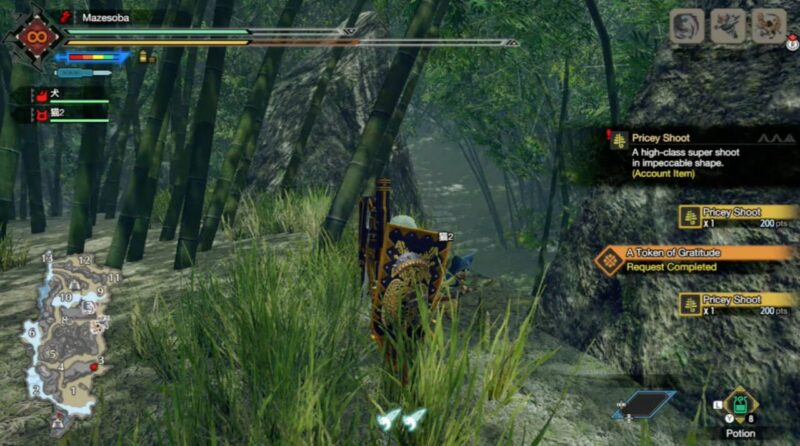 To get Pricey Shoots, you can only go to one area, called the Temple Ruins. You can get Pricey Shoots from various Shoot Patches that you can see on the map in that area.
In order to get it easily, I suggest you to track down the location of Shoot Patch in the Temple Ruins. The trick to do so is, open the map, press the X list of icons, then press R to select a special item, then now you need to select Shoot Patch.
Remember, you will not immediately get Pricey Shoots in Monster Hunter Rise if you do this method because these items have a drop rate. So, you definitely have to be patient and keep looking again if Pricey Shoots isn't there. But, I promise you will get it later.