You can find many types of plants in Valheim. With many biomes available in the game, you can get unique plants from each. In the Black Forest itself, you can get some plants as food ingredients or potions. This time we will discuss how to get Thistle in Valheim.
What is Valheim Thistle?
It is the item found in Valheim. Thistle can't be eaten raw and you need to cook it to be a potion.
Crafting:
Blood pudding
Mead base: Frost resistance
Mead base: Poison resistance
Sausages
How to Get Thistle in Valheim
As I said before, Thistle is one of the plants that you can find in the Black Forest biome. In this forest, you can find them in groups or alone.
For its characteristics, a thistle is a plant that has the form of small branches with blue flowers. You will find easily because the black forest has a dark tone and the thistles glow blue around it.
For the preparation, you need immediate weapons like the bronze spear and bronze buckler. It will help you survive if you meet a monster like Greydwarf.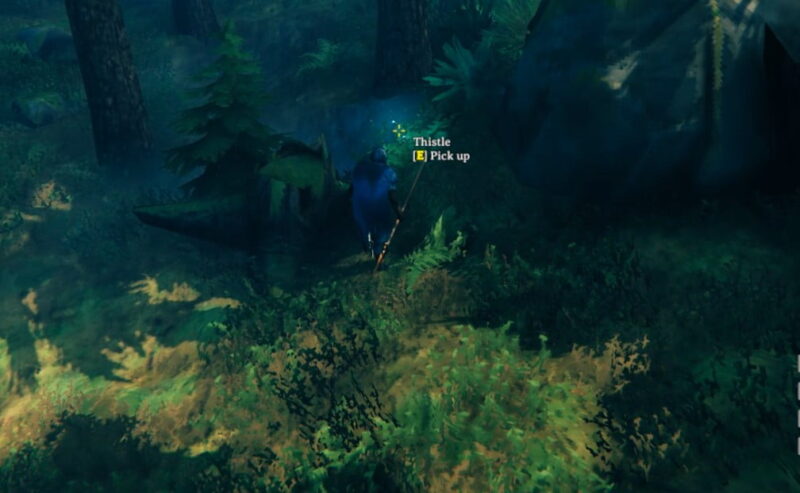 When you find the flower-like we mentioned, hover your cursor to the plant and press the [E] key. The plant will be uprooted from the ground and you can take it. You can find them not too deep in the forest. Thistle can spawn in groups of 1-5. The picked thistle will respawn after 240 minutes (4 hours).
If you can play this game further, you can also find thistle in the Swamp biome. But, you need more powerful weapons and armor to explore the area.
---
Well, that's how to get Thistle in Valheim. We will give you more tutorial that is related to Thistle later. So, don't forget to follow and revisit us.
---