The Spongebob Movie: Sponge on the Run is heading to Netflix. This live-action, computer animated hybrid based on the hit series is the third featured film based on the titular character following 2004's The SpongeBob SquarePants Movie and its 2015 sequel. This might not be something you'd add to your Netflix list, but this movie is just what we need now.
The film was intended for theatrical release but was, like many other movies, delayed. Paramount then struck a deal with Netflix to debut the movie on the streaming platform. It will be everywhere, except the in The US, Canada and China. However, Paramount still plans to release the movie in Canada at some point. Netflix will stream it in that territory after.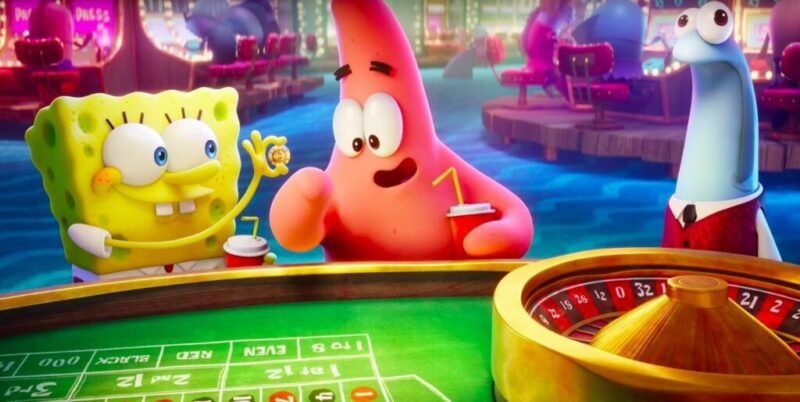 US fans will have to wait until next year to see the third SpongeBob movie when it gets a PVOD and CBS All Access release. Reportedly, between that and the Netflix deal, the studio has been made whole on the cost of the project. Which was roughly $60 million. However, UK fans can watch it now on Netflix as it was released on November 5.
We all know and actually need movies to escape from whatever on earth is happening right now. If you press play on Sponge on the Run, you'll get 90 minutes of weird but exciting experience to make you forget you're living in 2020.
The Spongebob Movie: Sponge on the Run extra cast
Alongside, The Spongebob Movie: Sponge on the Run is helped by some perfect casting choices. Keanu Reeves as the sentient tumbleweed made of sage is one of the examples. Reeves is not alone either as Matt Berry also proves an inspired choice as the vain King Poseidon. To add for excitement, there are fun cameos for Danny Trejo as El Diablo and Snoop Dogg, who drops into proceedings for musical performance.
We never thought that SpongeBob SquarePants, the Icon of cartoons, could be the savior of 2020. This is all we need, a movie that not only delivers for SpongeBob fans but also packs enough joy for anybody in need of a break from the depressing news cycle.