Casting for a live-action Ezra Bridger from Star Wars Rebels' has reportedly begun. Over the last several weeks, Star Wars appears to be transitioning some of its animated characters to live-action given reports of Rosario Dawson being cast as a live-action Ahsoka Tano and Katee Sackhoff as Bo-Katan Kryze.
Both characters are expected to appear in The Mandalorian season 2, set to debut this October on Disney+. If this new information comes to fruition, Ezra will eventually join them on the streaming service, albeit potentially in a different series.
Fans Can Finally Learn More On Ezra's Backstory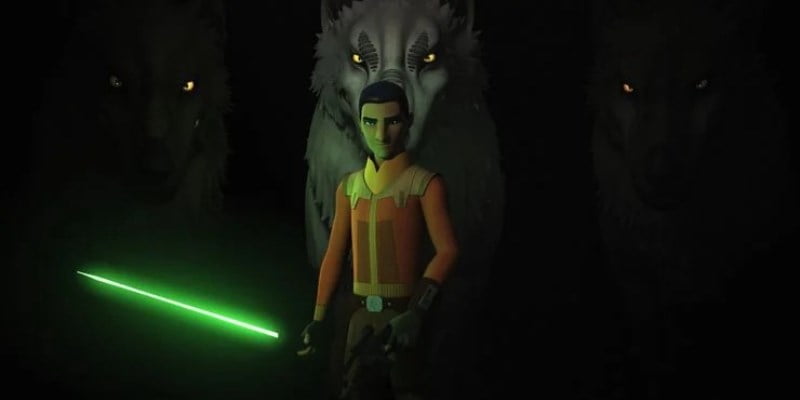 Now, fans may finally learn what happened to Ezra after his disappearance at the end of Rebels as a new report from The Illuminerdi claims Lucasfilm is looking to cast a live-action version of the character.
According to their report, this will be for an upcoming Disney+ show and not The Mandalorian. Based on the casting description, the studio is looking for a male actor between ages 30 and 40. Lucasfilm is also specifically looking for actors of Asian descent but is open to seeing auditions from Indian, Latino, or Middle Eastern performers
Still Not Official Yet
It's worth noting that since this isn't official news from Lucasfilm, it's best to treat it with a healthy dose of salt. That said, it's still fun to speculate what this rumored casting call could mean for the future of the character. 
Given the age-range provided for the interested actors, the unknown project in which a live-action Ezra could appear would be set after the events of Return of the Jedi. For context, The Mandalorian takes place five years following the fall of the Empire.
While the character may not pop up in the Jon Favreau-created show, this new information might be an indication that Star Wars is keen to keep exploring this specific time period. So, in other words here, let's just wait & see again shall we?