If you feel tired of walking for adventures in the game, then there is a mount called Azure Gnoat. However, to tame this mount, you need the Pip Seed in the Biomutant so that you can tame it.
If you get the seed, Azure Gnoat can be tamed later by feeding it with the Pip Seed. After that, you can ride it and have a fast adventure in the game.
However, definitely some of you don't know how to get Pip Seeds. So, that's why Wowkia will tell you a guide on how to get it easily. Remember, make sure you follow the instruction below patiently.
Collect a Pip for the Gnoat in Biomutant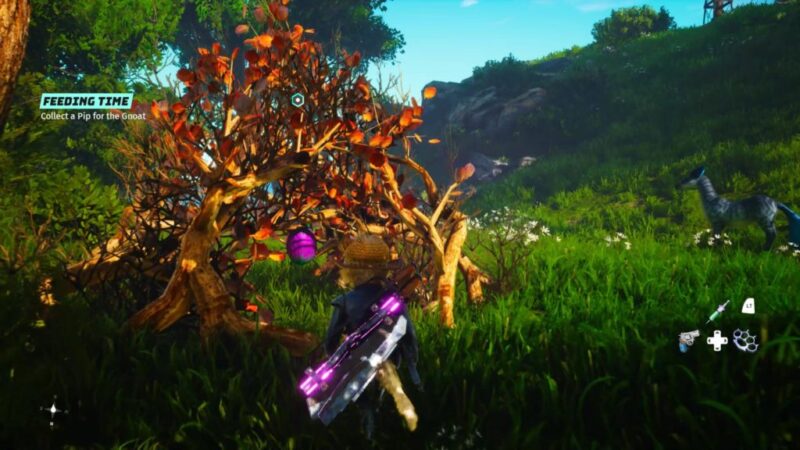 To get a Pip Seed, players need to complete a task by going to the Pip Factory waypoint. When he arrives there, players must place themselves in front of a plant that looks like a bush. This plant protects the colorful Pip Seeds inside. If you have found it, now the player needs to press the Dodge button to cross the center of the plant and get the Pip Seed.
If you have done the instructions above, then later, you will be asked to tame Azure Gnoat. This is where you will get the mount easily with only Pip Seeds. In fact, with this seed alone, you can actually tame other mounts. However, unfortunately, not all mounts can be tamed using this seed.
You see, Pip Seeds in the Biomutant game are indeed very important. But to be able to get a stronger mount, you need various preparations. So, stronger mounts aren't that simple to get with just Pip Seeds.