The Chinese developer and publisher miHoYo have confirmed that their Open World RPG game Genshin Impact is coming to PlayStation 5 soon.
To announce it, miHoYo shares the new trailer for Genshin Impact PS5. Do you want to know about the details? Check out exclusive features and improvements we will present below.
Genshin Impact PlayStation 5 Trailer
The next generation of Genshin Impact aims to bring a richer and more immersive experience to players in the world of Teyvat. With 4k graphics, miHoYo has perfected the texture on every side of the game. It makes Mondstadt and Liyue Harbor look more detailed and energetic.
Moreover, the game loading time will be shorter and make players feel at home playing this game for a long time. In an interview, miHoYo President Forrest Liu said, "PlayStation 5 is the ideal platform for upgrading the massive open-world graphic of Genshin Impact. That makes our team doing the best of idea on this game, right now or in the future."
"Also, it motivated us to brings Genshin Impact PS5 to our players as soon as possible."
Genshin Impact PS5 Features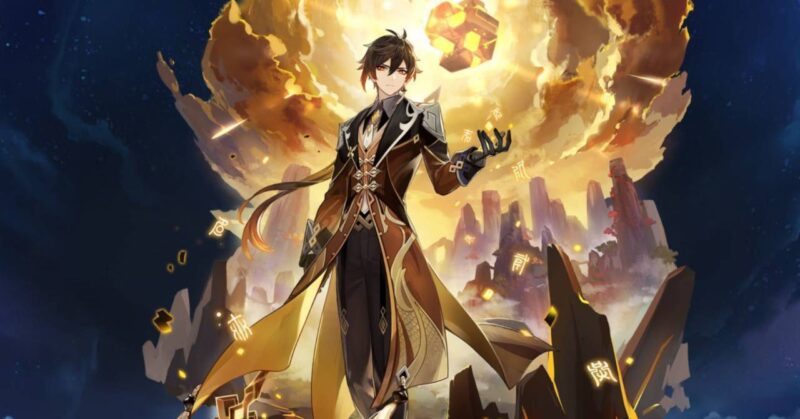 To be clear, Genshin Impact can run in PS5 thanks to backward compatibility. The game can be downloaded in the PS5 online store for free. For the features, the FPS is the main difference between the 2 versions. If we get 30 FPS in PS4, which makes you lagging, GI PS5 will be playable on 60 FPS. In other words, it is the smoother version.
Related:

#BoycottGenshin Impact Trending on Twitter, Here The Explanation
PS4 players can also continue their journey in PS5 because of the cross-platform features. The players need a PlayStation account to access the game. But, the community is still looking at the PC and PlayStation or Mobile and PlayStation support.
Meanwhile, some players are still waiting for the port of Genshin Impact to Switch. Developers are still working hard to be able to release games this year.
---
Well, that is the information about Genshin Impact PlayStation 5. If you are looking for more Genshin Impact news, you can follow us.