The time finally comes for Genshin Impact version 2.7 to be re-released, in this update, there will be new characters, events, rewards, and many more. Then the event of Yelan Banner also started, players can get it by gacha using Primogems.
HoYoverse released 2 new characters in Genshin Impact 2.7, that was Yelan (5-stars Hydro Bow character) and Kuki Shinobu (4-stars Electro Sword character). With all the new 'Hidden Dreams in the Depths' content dropping with the delayed patch.
Genshin Impact 2.7 Release Time
HoYoverse announced that Genshin Impact 2.7 will arrive on 31st May 2022, with an estimated 5 hours of maintenance. Each time zone has its own maintenance schedule, you can find out by following the information below.
UK: Tuesday 31st May, 4 am (BST)
Europe: Tuesday 31st May, 5 am (CEST)
East Coast US: Monday 30th May, 11 pm (EST)
Central US: Monday 30th May, 10 pm (CST)
West Coast US: Monday 30th May, 8 pm (PDT)
Australia: Tuesday 31st May at 1 pm (AEST)
New Zealand: Tuesday 31st May at 3 pm (NZST)
Japan: Tuesday 31st May at 12 pm (JST)
While maintenance on Genshin Impact 2.7 is in progress, players will not be able to log in. After the maintenance process is complete, players need to download the update first to be able to log into Genshin Impact.
New Characters and Weapons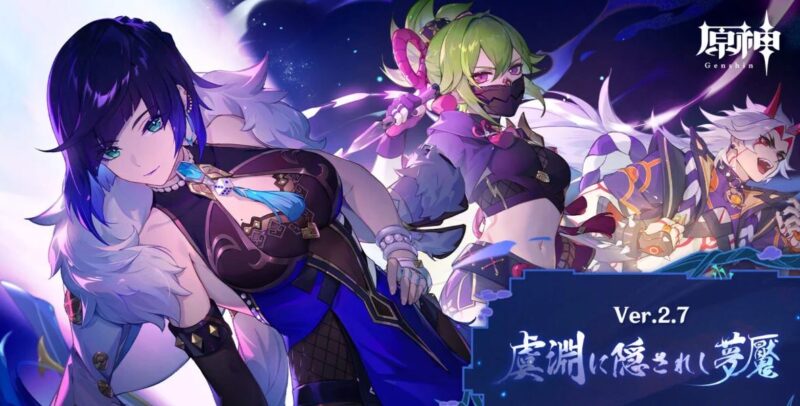 There are two new playable characters, Yelan will be the first Banner phase Discerner of Enigmas, and Kuki Shinobu as part of the second Banner phase Oni's Royale. Not only that, but the update also features some return characters.
Yelan – Discerner of Enigmas Banner, Phase 1,
Xiao – Invitation to Mundane Banner, Phase 1,
Arataki Itto – Oni's Royale Banner, Phase 2
Kuki Shinobu – Oni's Royale Banner, Phase 2
The new weapon Banner in 2.7 is Epitome Invocation, the best 5-star crossbow weapon for Yelan. Can only be obtained through the Weapon Wishes event during the first phase only. This weapon banner also contained Xiao's best weapon, the Primordial Jade Winged-Spear.
And a new 4-stars bow weapon Fading Twilight, you can get this weapon for free by completing the event Perilous Trail (Realms of Guile and War).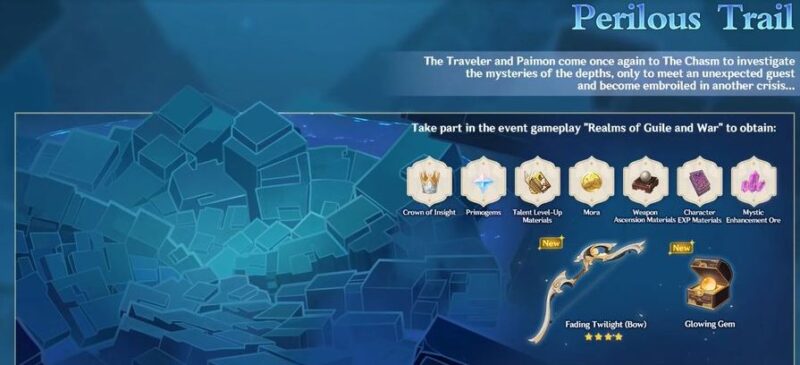 Genshin Impact 2.7 Event List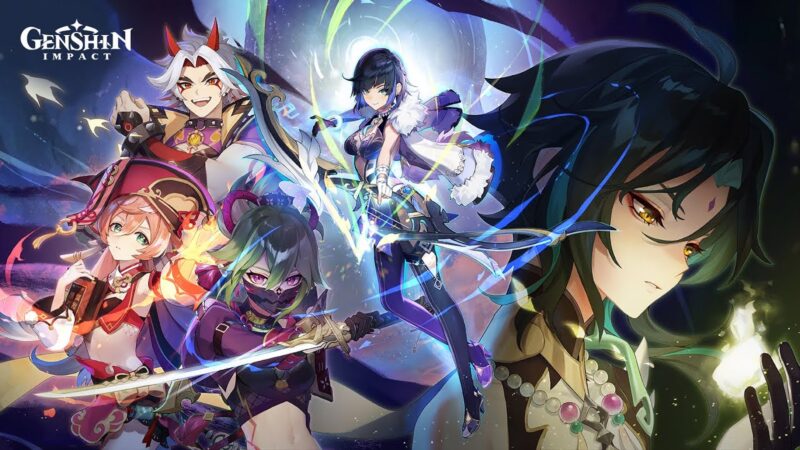 Perilous Trail (Realms of Guile and War)
Here the player must defeat every enemy in the domain, completing three challenges that count for 1 round. The initial three domains consist of 3 rounds and the last domain consists of 6 rounds.
In each round, players can reset their party character. By completing the Perilous Trail, players will get Fading Twilight Glowing Gem weapons, Primogems, etc.
A Muddy Bizarre Adventure
The next Genshin Impact 2.7 event is the new A Muddy Blizzard Adventure. This second battle event will take place at The Chasm. You'll have to dodge mysterious dark mud while defeating monsters, escorting hot air balloons, and trying to reach high scores to complete a rotating set of challenges.
The Almighty Arataki Great and Glorious Drumalong Festival
As part of this rhythm-based minigame The Almighty Arataki Great and Glorious Drumalong Festival, players will receive drums to play with. The hard ones are Normal, Hard, and Pro, the harder it is to complete the more good rewards.
Core of the Apparatus
In this Core of the Apparatus event, players create their own robot as they wish. Collect and process materials using the new 'Material Collector'. Then place them in the Serenitea Pot to create a variety of different robotic cosmetic designs. Each type of model and animation is defined by the materials used.
All Genshin Impact 2.7 events take place for a limited time, so make sure you make the most of them and get all the rewards.
---
So that's all the information about Genshin Impact 2.7 we can give to you, hopefully the information can be helpful. If there are questions or other things that you want to tell, you can write them in the comments below.