In addition to Resource Packs, you can also use Shaders in Minecraft to make the game's visual appearance more realistic. However, unfortunately, some players don't know how to install Shaders in Minecraft properly, so there are no problems.
Actually, doing this yourself can be fairly easy, the same as installing Resource Packs that you can see here. You just need to download a file, then put the file into the Minecraft folder.
Install Shaders in Minecraft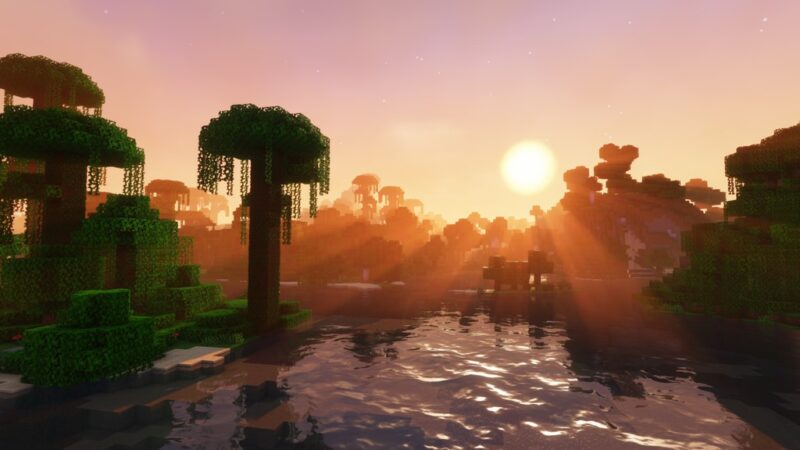 So, here I will tell you how to do it for those of you who don't know how to install Shaders in this Mojang-made game. Ensure to read the explanation below carefully so that later there will be no errors during the process.
Time needed: 3 minutes.
Before installing Shaders, you need to download Shaders and Optifine from their official website or another website. Here, I will use Complementary Shaders V.4.0.2 where you can download for free.
Open Minecraft

First, you need to open your Minecraft on PC and go to Options>Video Settings>Shaders.

Open Shaders Folder

After you open the Shaders menu, you need to click on Shaders Folder, and later a Minecraft Folder will show up automatically.

Move Your Download Shaders

Now, you need to move your download Shaders from the folder to the Minecraft folder that shows up previously.

Use Your Shaders

For the last step, you need to use that Shaders and how to do it so easily; just open Options>Video Settings>Shaders, then click that Shaders you download previously and Done.
If you don't like your previous Shaders, you can also download other Shaders and just install them exactly like in this article. If you forgot how to install shaders in Minecraft, just come to this article again, and hopefully, you can do it again.