Gaming as a hobby can cost you much money. With this Summer Steam Sale is ongoing now, you may empty your wallet in a single day to buy discounted games on your wishlist. But luckily, some great games out there don't cost you a dime to play. We've been exploring through Steam store and decided our top 10 free-to-play games on the platform. Check out the list!
10. World of Tanks Blitz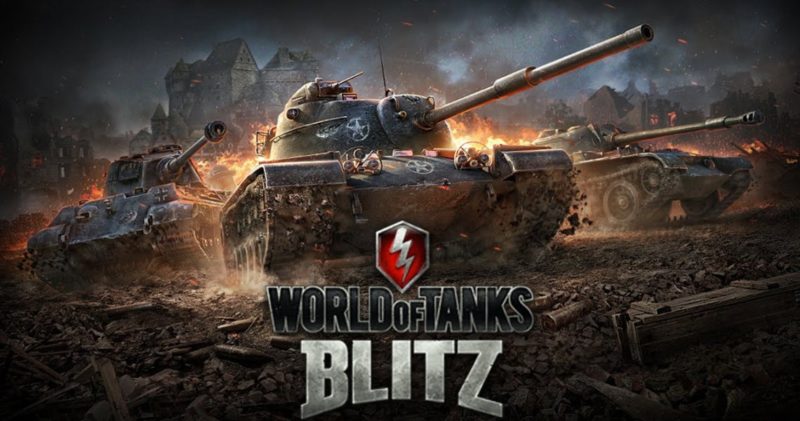 World of Tanks Blitz is a free-to-play MMO action shooter. Instead of playing as a single person, you control a tank in a 7 vs 7 tank battles. It features a huge roster of over 300 massive tanks, stunning graphics, and intuitive touch-screen controls.
World of Tanks Blitz features short focused matches that make for a fun experience. Teams of seven go head-to-head in matches. Each match has a time limit, so nothing ever runs very long and generally games will end long before that. A lot of your success will depend on choosing the right front for that match. Perhaps you have a favorite flanking path and then one match the whole teams happens to go that direction. So sure, it can be swingy but that is the fun of this free-to-play game.
9. Brawlhalla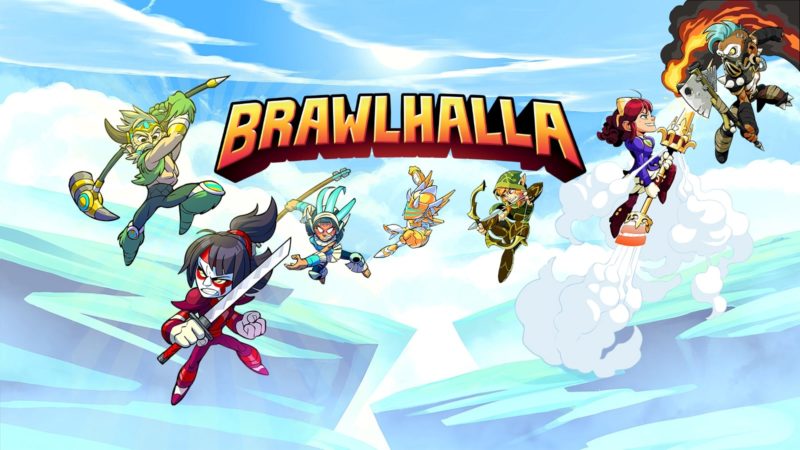 Brawlhalla is a rebellious free to play platform fighter game. Unlike Super Smash Bros., it didn't have 15 years of lovable Nintendo characters to work with. Instead, Brawlhalla has got a fighter made out of the stars and galaxies of space who battles with a rocket lance, and a mode specifically for throwing snowballs. It's a serious fighting game for the platform brawler fans who want something fresh and, simultaneously, a crisp and welcoming introduction for gamers who haven't yet dipped their toes into the genre.
Though a bit uninspired, Brawlhalla stands as a solid example of how to do a proper platform fighter, with several game modes, a diverse cast and a beautiful art style making this one easy to recommend. Perhaps best of all, it's totally free, so you really don't have anything to lose by giving it a try. At worst, you'll find a Smash clone that doesn't have a ton of new ideas; at best, you'll find a new go-to for when you have a few friends over for a gaming session.
8. Black Squad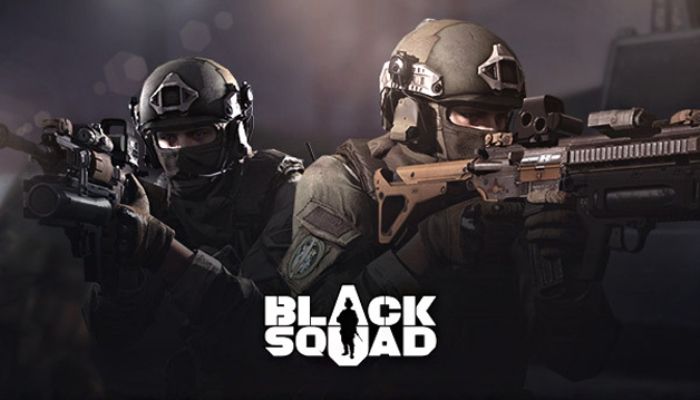 Black Squad is a free-to-play, military-themed first-person shooter video game developed by NS Studio. The game was released to public in 2013 but went through a complete overhaul afterwards. Most notable part of the game is the setting from near-future to military theme with some elements of modern warfare.
Black Squad's game modes are a great deal fun, and they put together a well-rounded list of options. The game features classic TDM, VIP, and Demolition (5v5 and 8v8). However, the most interesting is Battle Match (16 v 16) which features multiple objectives that need to be destroyed by both sides.
Although it's free, the maps are comparable to other big titles like CS: GO. There are long stretches for snipers, close quarters for runners, and an assault rifle or carbine will serve as your adaptable option. You have three class kits to customize, so you can easily adapt to the circumstances of your game.
7. KurtzPel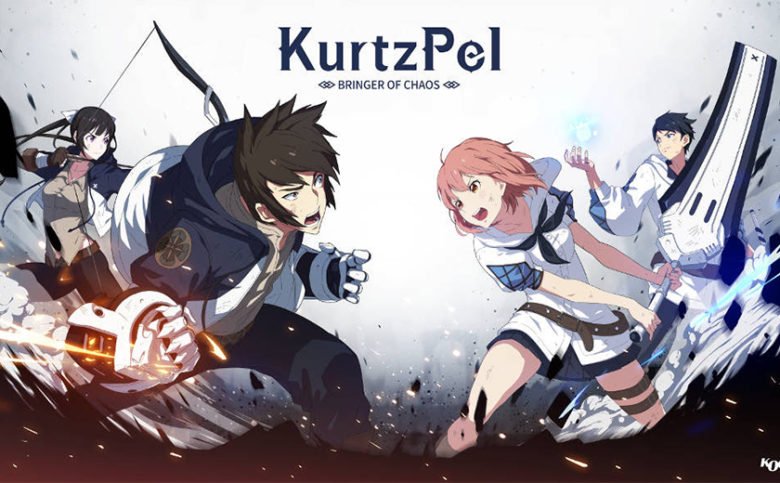 KurtzPel is an anime-styled MMORPG (Massive Multiplayer Online Role-Playing Game) game developed by KOG Games. Now, KurtzPel is one of the most popular free-to-play games on Steam. The game is famous for its PvP.
KurtzPel is a fast-paced game. The PvP is overwhelmingly challenging. Though it's fast, the combat system and controls are easy to learn. Beginners will quickly understand the mechanics and enjoy playing it.
For an anime-styled game which is free to play, we can say that the graphics are good. With no detailed photorealistic textures, the views are indeed beautiful. KurtzPel is of course a massive improvement from the might-be prequel, Grand Chase. The game has proved that games don't need to cost much money to be enjoyable.
6. Team Fortress 2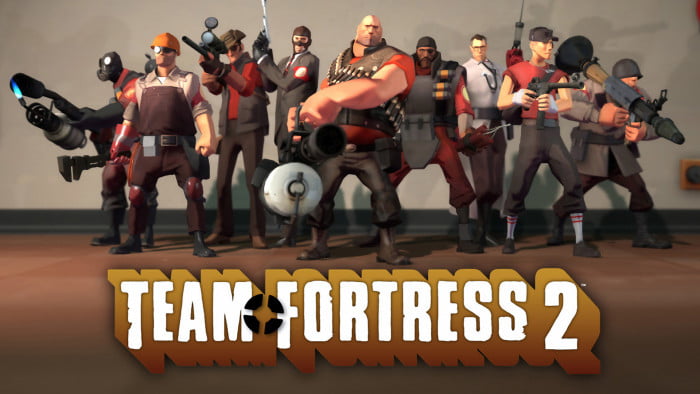 Team Fortress 2 is a multiplayer FPS game you can play for free. It's the sequel to the game that put class-based, multiplayer team warfare on the map. Unlike other "class-based" games that offer a variety of combat classes only, Team Fortress 2 packs a wild variety of classes which provide a broad range of tactical abilities and personalities, and lend themselves to a variety of player skills. Team Fortress 2 features the most exciting class-based action ever created.
With its powerful artistic style and blazingly quick yet accessible gameplay, Team Fortress 2 is enough to melt the icy cynicism imprisoning the hearts of even the most jaded among us. That being said, it's not the most complex shooter out there, and lacks bot support for now. Still, the game's got enough to it to last for a long while, and there's a statistics system built into Steam to help keep track of everything. Buy it, load it up and let loose. It's near-impossible to be disappointed.
5. Paladins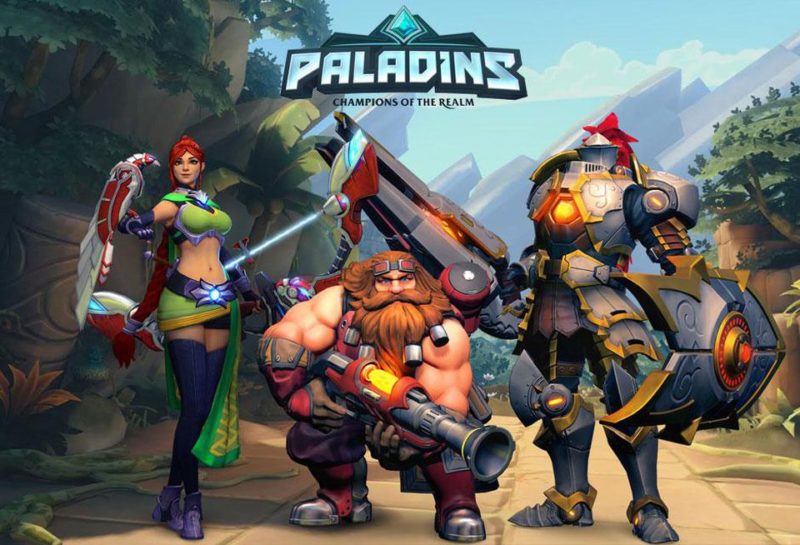 Paladins is a free to play multiplayer FPS game. It's very similar to Overwatch, but it has its own interesting things. Paladins incorporates a card deck system for your champion that grants amplified attributes and enhanced or modified skills. So you can build towards your own unique playstyle.
All cards are free to use for all Champions. It allows you to customize your Champion to a higher degree. There are three major game modes: Siege, Team Deathmatch, and Onslaught. Of course, Paladins boasts a roster of 41 playable champions each with unique abilities. Matches aren't absurdly long and getting kills feels super rewarding.
4. Warframe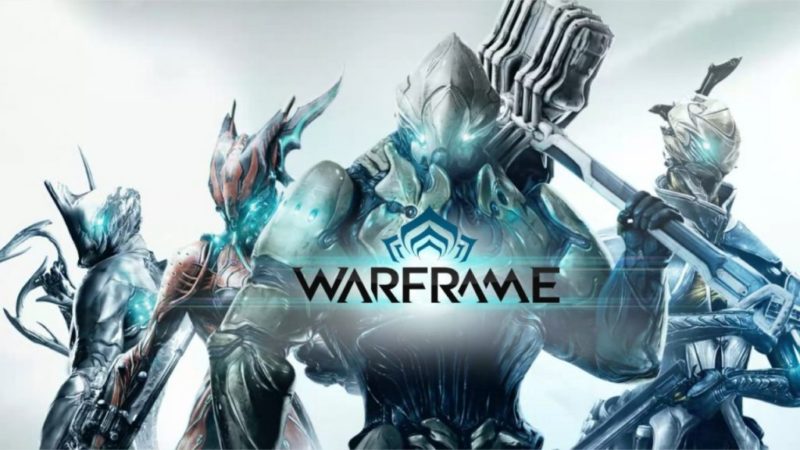 Warframe is a free-to-play cooperative action RPG and TPS game developed and published by Digital Extremes. It is a dense game which made up of years of updates, additions, system reworks, and content drops. There's an almost inconceivable amount of deep and often extremely entertaining content to discover for free in the game.
Years of updates mean the contents are so vast and deep. You may not see the bottom even after a thousand hours of playing. The game keeps getting better over time. You can craft your own space ninja suits and dive through waves of enemies, which are some little parts of the fun.
3. Dota Underlords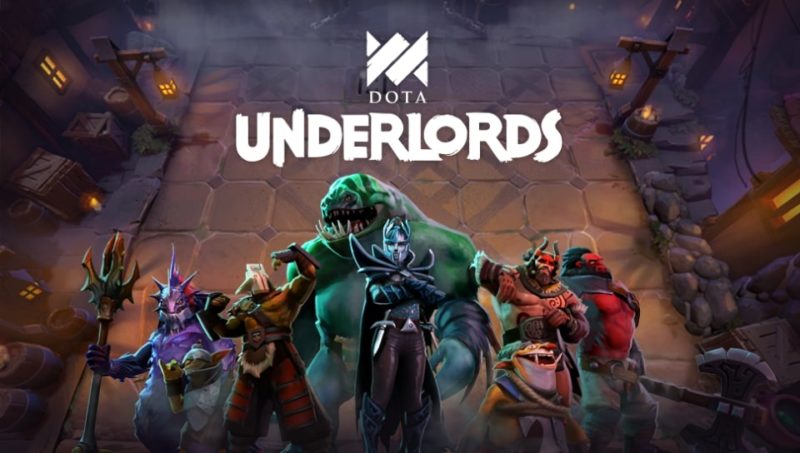 Dota Underlords is a standalone version of the popular Auto Chess mod for Dota 2. It isn't exactly an easy strategy game to pick up for beginners. But over hours of gameplay, it becomes fun and even addictive.
Eight players play a match against one another. They have to build the best team of random units drafted from a shared pool. You'll have to consider unit placement, synergies, stats, effects, your opponents' strategies as well as properly manage your gold and experience in order to win. Every match is a new opportunity to try your new builds, which makes the free-to-play is harder to refuse.
2. Dota 2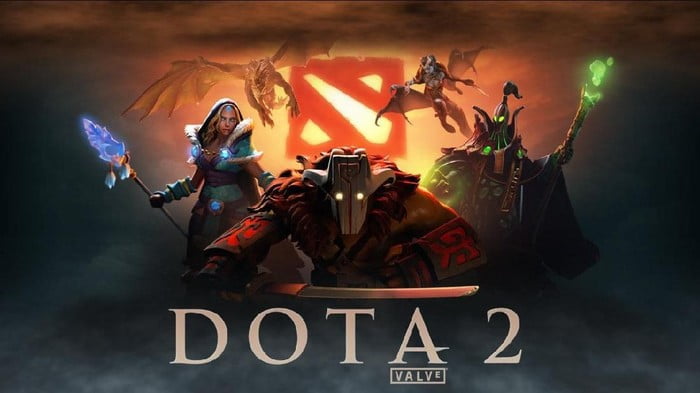 Dota 2 is a very strategic MOBA which is famous for its challenging mechanics. But, after days, months, or even years of practice, you'll find the game is so addictive that you can stop playing it. Like most MOBAs, Dota 2 matches two teams of five to fight against each other on a map divided up by three lanes.
What's best is Dota 2 is completely free. All updates and all-new heroes. But if you fall for the ads, you might find yourself digging your Steam wallet to buy skins or other cosmetic features. The International Battle Pass will be the biggest annual temptation for fans. That being said, if you're interested to join the Dota 2 scene, be prepared to spend dozens of hours a week to learn the mechanics and various heroes and practice in the lobby or with other skilled players.
1. Counter-Strike: Global Offensive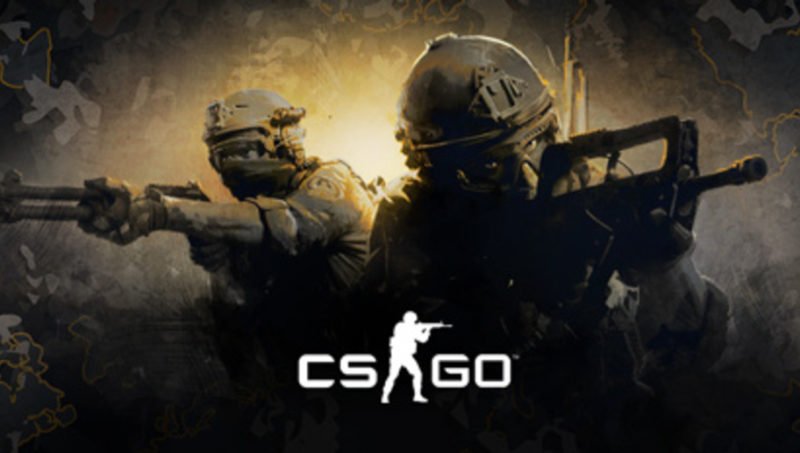 The last free-to-play game on the list is Counter-Strike: Global Offensive, or we can call it CS:GO. For over two decades, The Counter-Strike franchise has been the standard of competitive FPS games. The global eSports scene for CS:GO itself has been growing since 2013. The biggest draw of CS:GO is the bomb defusal and hostage rescue modes. However, it also has other interesting modes to play. One of them is the latest battle royale mode.
Moreover, modders can build their unique version of CS:GO on custom servers. Some of the servers help you with your aim, while others house surfing obstacle courses. Some modders even create bizarre campaigns, turning this free FPS game to a kind of survival horror.
Those are the top 10 free-to-play games on Steam you can play without spending any buck of your money. Some games can cost you for additional features they offer, so be wise with your Steam wallet. By the way, do you play one of those games above? Or maybe you wanna try some? Share your thoughts in the comments.