Johnny Depp will no longer portray the dark wizard Gellert Grindelwald in the Fantastic Beasts film franchise. The controversial actor announcing his resignation through a letter that he posted on social media.
"I wish to let you know that I have been asked to resign by Warner Bros. from my role as Grindelwald in 'Fantastic Beasts' and I have respected and agreed to that request," he wrote Friday on Instagram.
Depp's exit from the Harry Potter spinoff series comes days after he lost his libel case against the Sun. It is a British tabloid that published an article in 2018 alleging he was a "wife-beater". The publication had said Depp was abusive towards his ex-wife, actress Amber Heard. A judge found the claims "substantially true". Depp said he plans to appeal the ruling.
Warner Bros. confirmed Depps's departure and announced his role will be recasted. Despite this, he already completed some filming on the third Fantastic Beasts film playing the villainous wizard, Gellert Grindelwald. The studio also delays the release date for the upcoming entry, which was originally set for November 2021. It will now premiere in the summer of 2022.
Johnny Depp's Twitter Post Announcing That He Exits Fantastic Beasts
"Johnny Depp will depart the Fantastic Beasts franchise. We thank Johnny for his work on the films to date," a Warner Bros. spokesperson said. "Fantastic Beasts 3 is currently in production, and the role of Gellert Grindelwald will be recast. The film will debut in theaters worldwide in the summer of 2022."
The prequel series, set decades before the adventures of everyone's favorite bespectacled boy wizard, is intended to be a five-film franchise. Depp, who briefly appeared at end of 2016's Fantastic Beasts and Where to Find Them, returned in a more prominent role for 2018's Fantastic Beasts: The Crimes of Grindelwald. Depp casting and the studio has been controversial from the start due to domestic violence allegations that his ex-wife leveled against the star.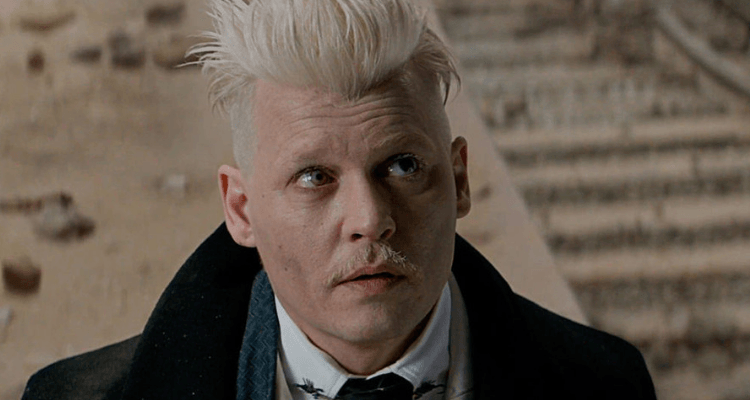 Fantastic Beasts and Where to Find Them was commercially successful. It is generating more than $800 million at global box office. Yet, the series appears to already be experiencing diminishing returns. The sequel grossed $654 million worldwide, the lowest ticket sales for a movie based on Rowling's wizard lore.
There are so many things remain unclear right now. There's still no further information about who will take over the role. Will they make the character look like Depp's unique appearance? We are sending every respect to Johnny Depp for being a good cast in the movie.