Xiao is a 5-star Anemo Polearm and one of the best characters in Genshin Impact. He is the oldest character in Genshin Impact, both in lore and release. Although the release on the old version 1.3, Xiao is still very playable to use in the current meta.
By using the right build, Xiao can be very useful in battle. This character can fight aggressively, quickly, and dynamically, which is suitable for filling the Anemo DPS role. So what's the right Xiao build? You can find out by following the information below.
Xiao Best Build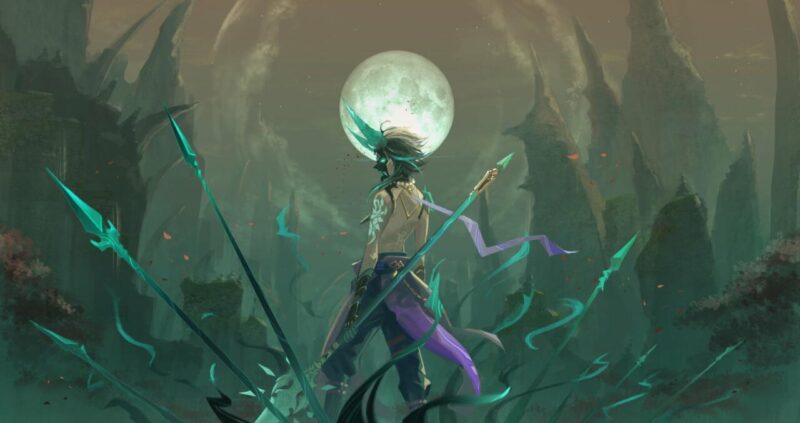 Best Weapons
The best weapon for Xiao was the Primordial Jade Winged Spear. This weapon has been around since Genshin Impact was first released, even before Xiao's release. The weapon is designed for Xiao and follows Xiao's playing style.
As an alternative, you can use the Staff of Homa, otherwise known as Hu Tao's signature weapon. Although the Staff of Homa was an excellent option for Xiao, it could even outperform the Primordial Jade Winged-Spear under some conditions.
The recommended Xiao weapons F2P is the Blackcliff Pole, you can obtain it by exchanging a certain amount of Masterless Starglitter for Paimon's Bargains.
| | | |
| --- | --- | --- |
| Weapon | Rarity | Details |
| Primordial Jade Winged Spear | | On a hit, it increases ATK by 3.2% for 6s. Max 7 stacks. This effect can only occur once every 0.3s. While in possession of the maximum possible stacks, DMG dealt is increased by 12% |
| Staff of Homa | | HP increased by 20%. Additionally, it provides an ATK Bonus based on 0.8% of the wielder's Max HP. When the wielder's HP is less than 50%, this ATK Bonus is increased by an additional 1% of Max HP. |
| Blackcliff Pole | | After defeating an enemy, ATK is increased by 12% for the 30s. This effect has a maximum of 3 stacks, and the duration of each stack is independent of the others |
Best Artifacts
We recommended the Xiao artifacts of 4 sets of Vermillion Hereafter to reach their full potential. It will give the characters a bonus attack by 8% for 16 seconds after using an elemental burst. And when the character's HP decrease, their attack will further increase by 10%.
Another Xiao artifacts that you can use is 2 Viridescent Venerer, this will give an Anemo DMG +15%. Then, use 2 sets of Gladiator's Finale to get bonus attribute ATK +18%.
Artifact
Details
Set Bonuses
Best

Vermillion Hereafter




[4-Piece Set]

After using an Elemental Burst, this character will gain the Nascent Light effect,
increasing their ATK by 8% for 16s. When the character's HP decreases, their
ATK will further increase by 10%. This further increase can occur this way
a maximum of 4 times. This effect can be triggered once every 0.8s. Nascent Light
will be dispelled when the character leaves the field. If an Elemental Burst is used
again during the duration of Nascent Light, the original Nascent Light will be dispelled.
Alternative
Viridescent Venerer
2-Piece Set]

Anemo DMG +15%
Gladiator's Finale
[2-Piece Set]
ATK +18%
Team Comp
Xiao is a character who can move quickly in a large area and deal damage to enemies with Elemental Burst. Very suitable to be a team comp with a character that can support him last longer in battle. At the same time, it can help give damage the enemy.
Best Xiao Team Comp:
| | | | |
| --- | --- | --- | --- |
| Main-DPS | Sub-DPS | Healer | Support |
| Xiao | Albedo | Jean | Zhongli |
Substitute Characters:
| | | |
| --- | --- | --- |
| Sub-DPS | Healer | Support |
| Raiden Shogun | Bennett | Diona |
| Bennett | Qiqi | Xinyan |
F2P Xiao Team Comp:
| | | | |
| --- | --- | --- | --- |
| Main-DPS | Sub-DPS | Battery | Healer |
| Xiao | Noelle | Traveler (Anemo) | Barbara |
How To Use Xiao?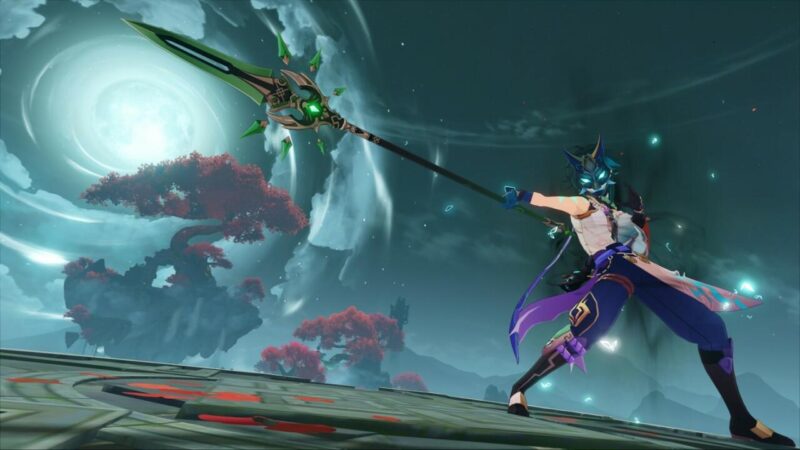 If you want to use Xiao properly and can't give much damage to the enemy. You can follow the combo below.
Build energy with Elemental Skill. Use 2 in succession to get increased damage for the second one
Switch to other characters and unleash Buff/Bursts to support Xiao
Use Xiao and use Elemental Burst
Spam Plunging Attack
Read also:
---
So that's all the information about Xiao build for weapons, artifacts, and team comp, hopefully, the information can be helpful. If there are questions or other things that you want to tell, you can write them in the comments below.