Many Genshin Impact players say that Fischl likes Bennett, a male character who lives in Mondstadt. However, is it true that the mysterious girl who calls herself Prinzessin der Verurteilung likes Bennett?
For those of you who are curious about this, that's why here, Wowkia will discuss it. Maybe many of you already know about the information I will give you. However, some people also don't know it, so I hope this article helps.
Does Fischl Like Bennett?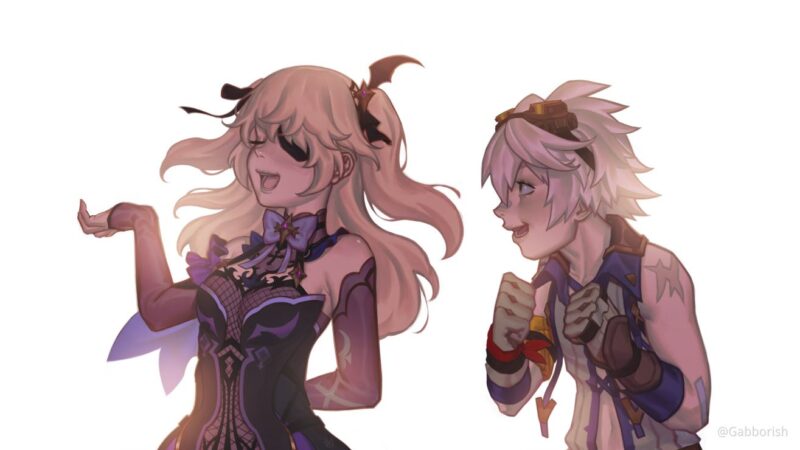 Judging from their fairly close relationship, it is clear that there is a feeling of love between them. However, we still don't know whether it's love or admiration, as described in their mission story in Genshin Impact.
However, according to the menu from Voice-Over, these two characters, both admire each other. So, we can say these two characters say good things in their Voice-Over about each other. In fact, Bennett also said that he wanted an adventure and went with Fischl to her house.
You could say Fischl is an important character in Bennett's life so far. What's more, these two characters also work together in the Mondstadt Adventure' Guild. So, of course,, they have a closer relationship because they always meet in the same place.
To be sure, until now, we still don't know whether Fischl really likes Bennett. However, because many Genshin Impact players think that these two characters love each other, let's say that. But don't worry, there will still be stories from Mihoyo for these two characters later.