As we discussed earlier, GothamChess, as a YouTuber with a subscriber of nearly 700K as well as a Streamer on Twitch, has a problem with a chess player from Indonesia, namely Dewa_Kipas (nickname).
To solve this problem, GothamChess finally responded to the public and said he would clarify the problem that happened to him because of his fans' act.
So that you can find out GothamChess' response to this problem, you should listen to the discussion below carefully so that you don't miss a word because it can lead to misunderstandings.
GothamChess Response About's Problems with Indonesian Chess Players (Dewa_Kipas)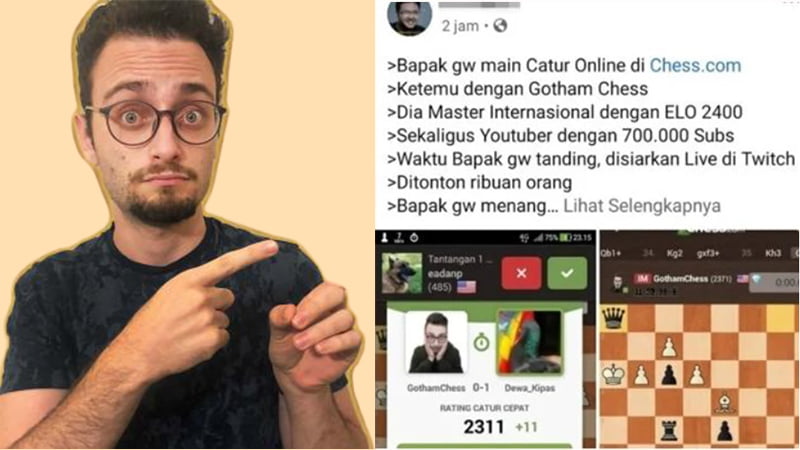 Based on the information GothamChess has said via his Twitter tweet, he has communicated with the Indonesian chess player's son (Dewa_Kipas), namely Ali Akbar, the person who is making the problem even bigger because Ali doesn't want his dad to be discussed like that.
In the conversation on Twitter, GothamChess said that they were already talking about this problem that was done by his fans. After talking for a long time, both parties finally agreed to find a positive way to deal with this chess problem.
However, since the discussion happened at late night (Indonesia Time), Ali Akbar asked GothamChess to continue the discussion the next morning. So, until now, this is the only information obtained so far.
Even so, of course, GothamChess and Ali Akbar will soon inform the public regarding the further discussion of this issue. So, that's why you better monitor Wowkia so you don't miss this interesting problem between GothamChess and Dewa_Kipas!