To be able to reduce your travel time in Mihoyo's game, Genshin Impact, you really need Portable Waypoints. You see, by using this very useful item, you no longer need to be tired of exploring the world by running.
However, to able set these Portable Waypoints at the place you want, the player must go to that place first. However, this is not a problem, because you will be able to return to the place where you installed the Portable Waypoints just by using it as usual.
So, in essence, Portable Waypoints are very useful items in this game and they will definitely save you a lot of time. So, do you want to know how to make it? If so, follow the directions below.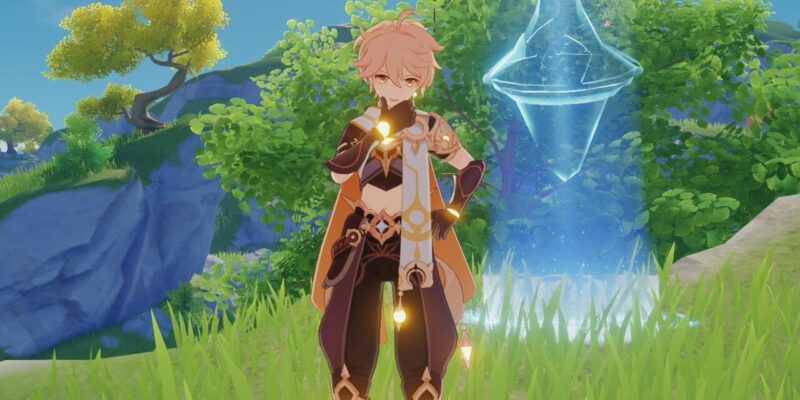 Craft Portable Waypoints in Genshin Impact
To create Portable Waypoints, first, you need to make sure your account has attained a reputation rating 6 at Mondstadt. If you've achieved that, then Mondstadt's reputation will open up blueprints for portable waypoints.
Once the instructions above are finished, creating Portable Waypoints is easy. You only need 1 Dead Ley Line Leaves, 2 Luminescent Spines, 5 Crystal Chunks, and 500 Mora. Once you have all the necessary ingredients, go to any Alchemy Station, then select Portable Waypoints and create them.
Before using Portable Waypoints, you should first know how this item works. For example, Portable Waypoints will disappear for a maximum of 7 days after being set at a certain location, players can only set Portable Waypoints at one time, and Portable Waypoints cannot be assigned to another player's world.