Hello fellow traveler, how are you doing? Still exploring those Dragonspine's icy mountains? Alrighty then. To make your journey worthwhile, I will tell you how to get the Dragonspine Hidden Treasure in Starglow Cavern. This treasure will also lead to another treasure, interesting isn't it?
Okay, first things first, have you unlocked all the teleport waypoint in Dragonspine? If you haven't, I'd recommend you to do it first because we're about to get pretty busy. To open the room of the Dragonspine hidden treasure, you need to find 3 keys. Two of the three keys are no problem, but for the last one, you have to fight for it.
Dragonspine Hidden Treasure 1
It's a normal treasure hunt in Dragonspine, you don't need anything special. You can read some Dragonspine exploring tips before you go, though. Anyway, let's get going!
30 minutes
First Key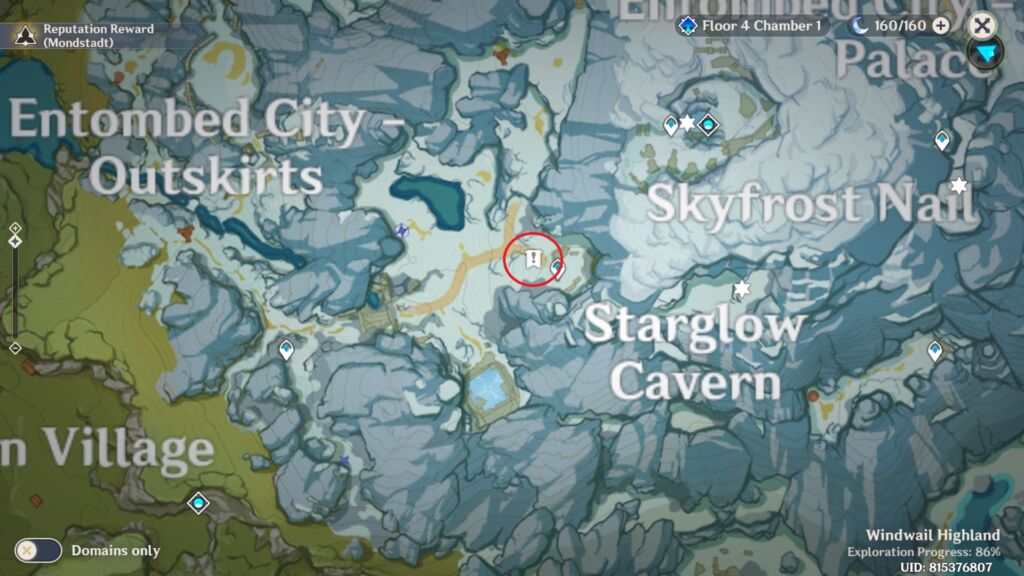 The first key is near the Starglow Cavern waypoint, so just teleport there. You can find the key in a grave there. Click to interact, and choose the option to put some flowers on the grave.
But, you will need a specific flower. That flower is Cecilia, you need three of them, and you can find them in Starsnacth cliff. Once you put the flower, you will get a Luxurious Chest, and the first key is inside.
Second Key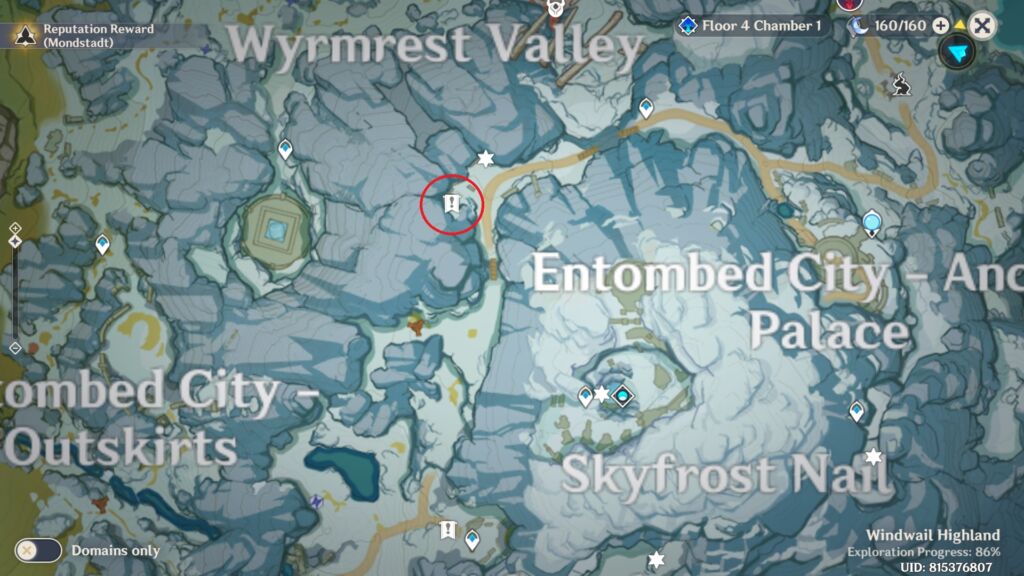 All you need to do is teleport to the waypoint near the broken bridge. Then, you will see a broken fort near the hill. Go on top of it using the wind current by collecting the Anemograna. The second key will be in the chest on top of the fort.
Third Key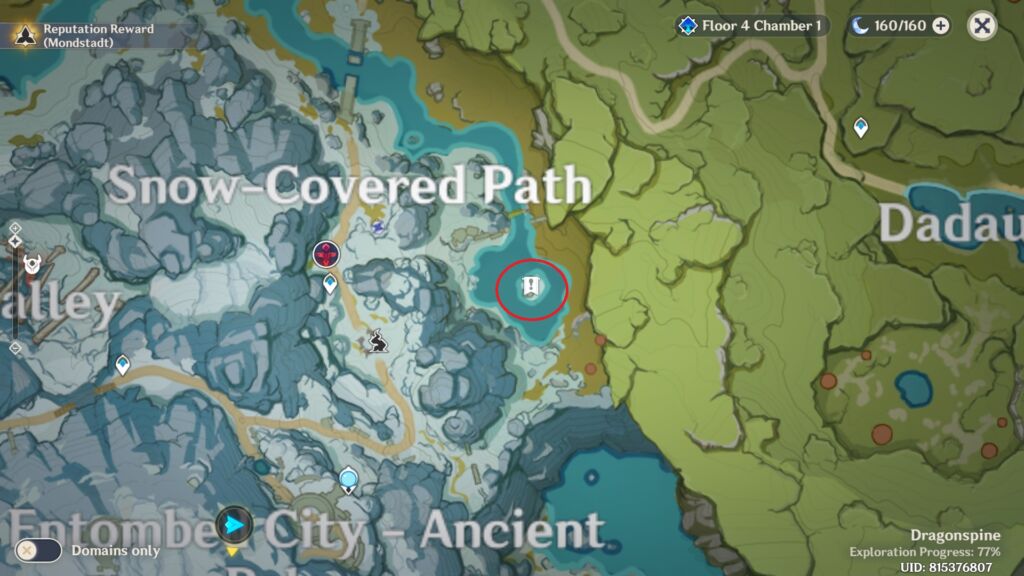 This one is a bit hard because you have to participate in a challenge first. The challenge is you have to beat Cryo Abyss Mage and Cryo Cicin Mage within a minute. Moreover, you have to that in an area surrounded by water, with harsher Sheer Cold, and there is no heat source there. Once you're done, you will get the last key from the Luxurious Chest.
Go To Dragonspine Hidden Treasure Location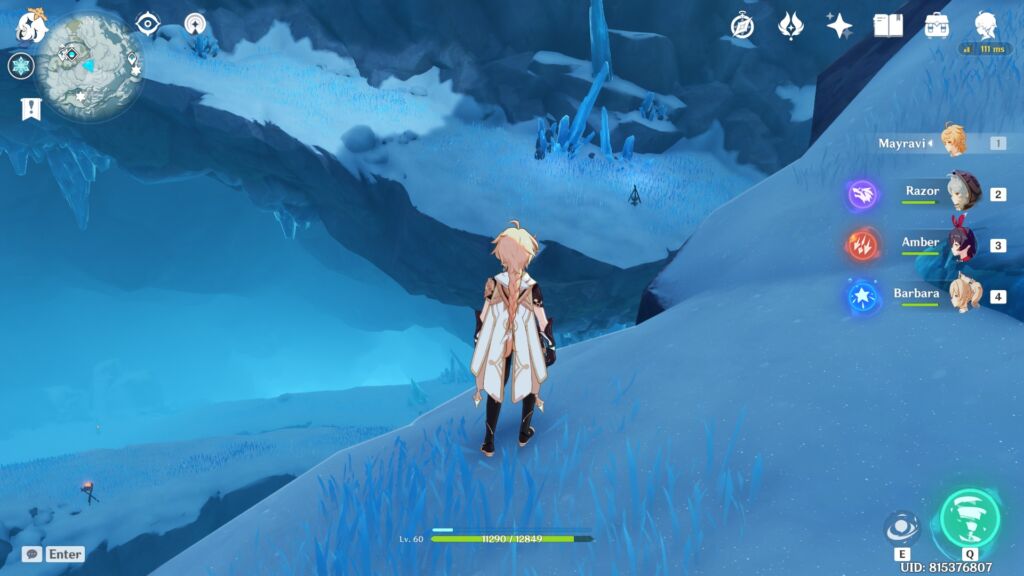 Teleport to Starglow Cavernl waypoint, and follow the path upwards. Before you reach the peak, you'll see another path to your left. Glide your way there, then go straight.
Open The Treasure Room
Submit the three keys to the device, and all the chests inside are yours. You got a Luxurious Chest, a Precious Chest, and an Exquisite Chest. You will also find the Dragonspine Ancient Stone Tablet there. Activate it, because later you will need it to unlock another treasure. I will explain in the next article.
Supply:
A good amount of foods (recovery and buffs) for the third key challenge.
Tools:
Equip Festering Desire on your char if you already had one with at least the first ability unlocked.
That's it folks, next I will tell you how to get the Dragonspine 4-star claymore and polearm via the Dragonspine's World Quest.