Earlier we discussed structures, buildings, and equipment related to survival. Valheim certainly provides several items that are useful for transportation, one of which is the Cart. This time, we will learn how to make Cart in Valheim.
What is Valheim Cart?
The Cart is used to store items and transport them over distances and is pulled under human power. The cart obeys physicals and can roll downhill if let go on inclined terrain. It can also be pulled while swimming. The cart cannot be destroyed for its resources via the hammer and can only be destroyed through damage. 
Recipe
Cart is unlocked when you discover Bronze Nails. No need for the workbench or forge to make it. So, here are the required materials:
How to Make Cart in Valheim
Time needed: 5 minutes.
You can follow the steps below to make Cart in this game:
Open Hammer Menu

First, equip the hammer and open the crafting menu by click the RMB.


Select Cart

Then, keep in the Misc tab. Select the Cart from the list. To make it, you need 20 woods and 10 Bronze nails. Of course, you need a workbench around you.


Crafting Cart

You can place it Outside. Finally, you have built the cart.

How to Add Item to Storage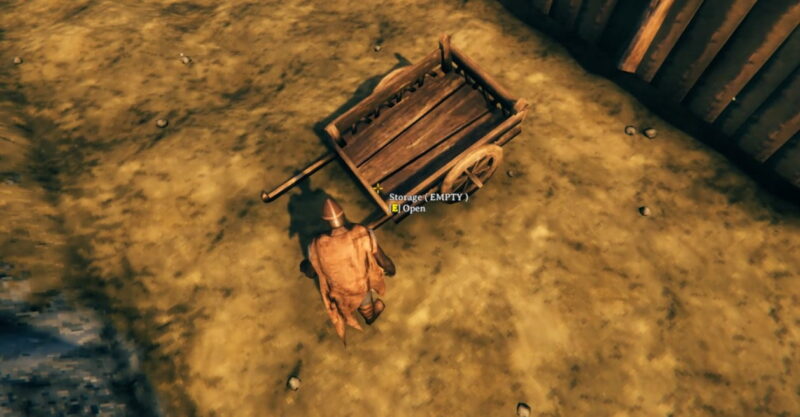 After making the Valheim cart, you need to know how to use a car or add goods to the store goods. Hover your cursor to the cart, [storage] text will pop up, and you can press the [E] key.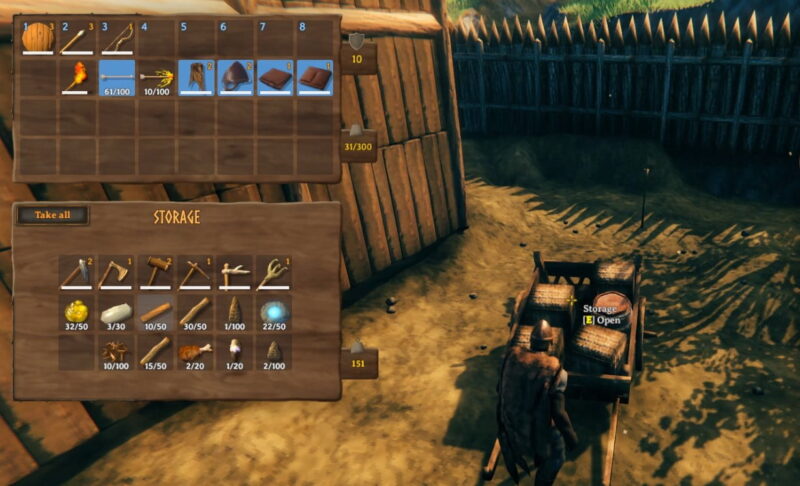 Just like chests, you can enter a lot of items. The cart provides more than 15 slots and you can fill them up to the full. Every time you fill the slot, you will see the cargo on it.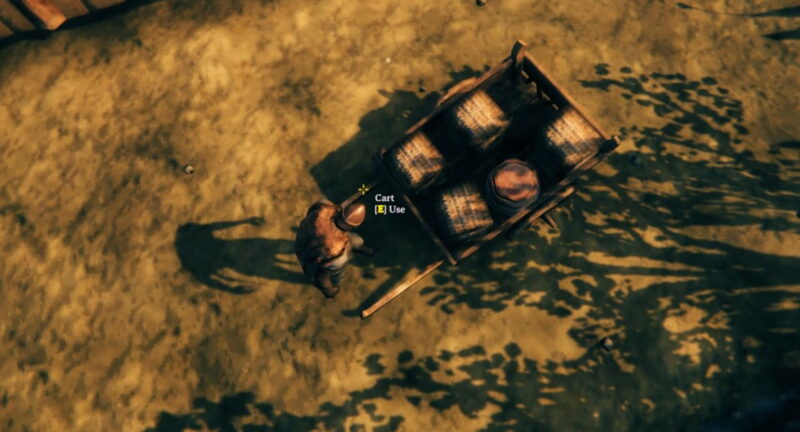 And you can also pull the cart by pressing [E] on the handle. You will walk as usual, but if you carry a lot of things, you will slow down.
---
Well, that's how to make Cart in Valheim. Stay tuned in Wowkia to get more Valheim Guides. Don't forget to comment and share the tips with your friends.