How's it going, folks? What do you think about Genshin Impact 1.3 update? For me, nothing is quite interesting, yet. The flagship event won't arrive until February 10th, so we'll have to wait about a week. Instead, in the first week of the update, we'll have the event "Five Flushes of Fortune."
Now, it's been day 2, and today's photo subject is "Blue Creature." But what does it mean, and where to find that "subject"? That's why I'm here as your guide. This is Five Flushes of Fortune Guide: Blue Creature, c'mon.
The blue creatures and where to find it
The term "Blue Creature" means living beings in Teyvat that comes in blue. Emphasize the phrase living beings. That said, minerals, and flowers, and materials can't be today's subjects. If you want to know more about living beings in Tevyat, you can go to the archive and go to the "Living Beings" tab.
For me, I completed the photos by shootings Hydro Slime, Hydro Cicin, Cryo Abyss Mage, and Hydro Abyss mage. And you know what, you can finish the task in one go, just to a cape in the north of Liyue Harbor.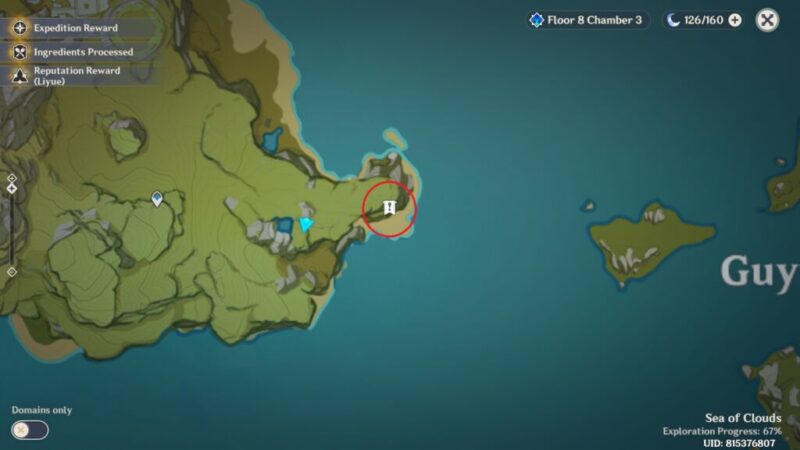 You can go there and find all the blue creatures I mentioned before. You got Abyss Mages, them Cicin flies and lots of Hydro Slime.
The task is simple and pretty rewarding. I think the best combination you can have from it is 60 Primos and 12 Hero's Wit. That amount is 3 times worth of Ley Lines. After you complete today's task, tell me what you got in the comments down below. You can also share what you think about this event.